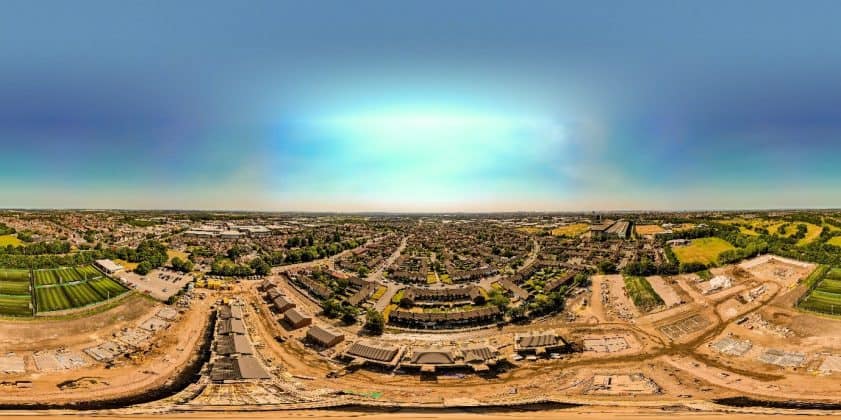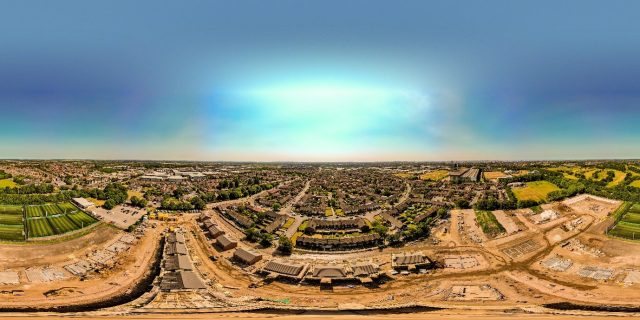 North-West-based scaffolding firm, Teal Scaffold continue a strong year of growth after securing a contract with clients, Sovini Construction on their £19m social housing development.
Teal Scaffold who are part of The Sovini Group is set to deliver a bespoke access solution service to support their client's largest development to date, building over 145 affordable homes.
Clients Sovini Construction are seeking to create thriving and inclusive communities through its development framework. With an aim to combat high housing costs, through the delivery of good quality, affordable homes – they will deliver over 1,000 new homes within the next five years.
Teal Scaffold, secured the substantial contract in July and have started work on the nine-acre development the final week in August.
Located in Netherton, Bootle, the project will provide employment opportunities to local work-at-height professionals.
The scaffold will be erected to a full height, to create a safe, compliant structure with multiple configurations with additional safety precautions enabling multiple tradesmen to work on the new build apartment block.
Commenting on the contract announcement, Anita Harrison-Carroll, Managing Director of Teal Scaffold said: "We are incredibly proud to be supporting our partners Sovini Construction on the Groups largest social housing project to date. This project demonstrates the breadth and depth of Teal's offering, and our ability to handle ever-larger projects".
Steve Parrington, Managing Director of Sovini Construction added: "As proud partners of The Sovini Group we are delighted to be able to utilise the groups full supply chain. We have witnessed Teal Scaffold's expertise and industry knowledge first hand, so it was a no-brainer to bring them aboard for this major project with us".
Operating regionally from its Knowsley headquarters, Teal Scaffold are set to continue their monumental growth with plans to expand, adding a second base to their portfolio.
Head of Operations at Teal Scaffold, Dan McGregor added: "It is a pleasure to be involved in Sovini Constructions largest development to date. We are thrilled to add them to the long list of new projects and clients we have secured since our inception to the industry in 2018. This project has created opportunities for our local colleagues to develop their expertise, whilst also tackling the social housing shortage within the ever-growing city of Liverpool. Our growth across the North-West continues, and is a testament to the quality, expertise, and industry knowledge of our workforce. We look forward to seeing the development take shape over the coming months".