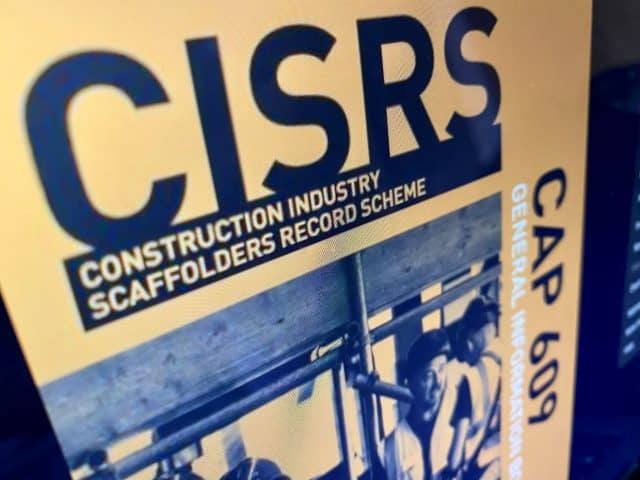 The Construction Industry Scaffolders Record Scheme (CISRS) has published a new CAP 609 General Information Booklet.
The popular user-friendly booklet has been revised, reprinted and according to CISRS is ready for release.
Readers of the new booklet will find a very useful overview of the CISRS scheme and a great reference document for scaffolders, employers and others in the wider industry looking to complete any CISRS training.
The 36-page A5 booklet is designed to provide a detailed overview of the CISRS scheme and includes the full range and scope of courses including CISRS, COTS, Part 1, Part 2, Advanced, CPD, Manager & Supervisor, Inspection and Scaffolding Awareness.
The CAP 609 booklet and the recently updated 'Have You Got The Right Card? Poster are available free of charge by contacting CISRS at [email protected] 
A PDF version of the new CAP 609 booklet will also be available to download on the CISRS website.