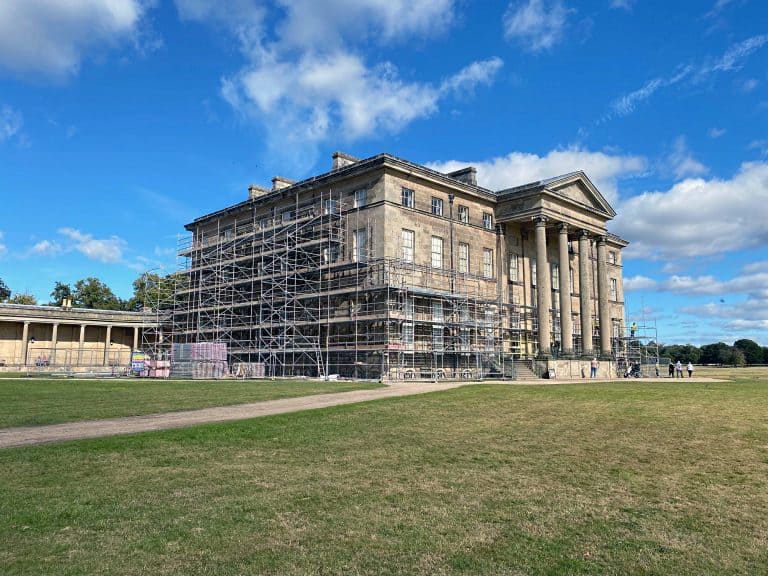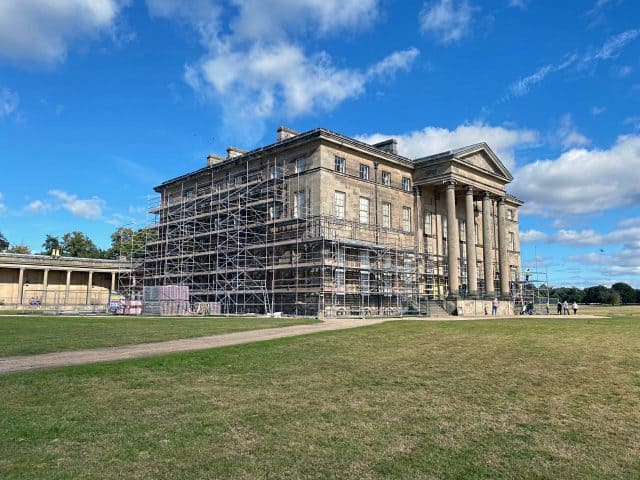 TRAD UK's Plettac Metrix system has been widely used by scaffolding contractors on significant projects since its introduction in 2014.
PLETTAC METRIX is TRAD UK's proprietary modular scaffolding system. It's been used by scaffolding contractors across the UK for a wide range of project types – including Grade I listed buildings like Lincoln Cathedral, iconic infrastructure like the Forth Rail Bridge, Royal Navy Trident submarines, Petro-chemical installations, and the latest mixed-purpose development builds.
Designed to make scaffolding erection easier, safer and smarter, PLETTAC METRIX is a proprietary rosette scaffolding system that has, over the past eight years, been used on a wide range of major residential and commercial construction projects in the UK and beyond. Being a true metric modular system, it's particularly useful for the housebuilding and developer market, as well as heavy-duty industrial and civil projects.
And that's important for any contractor considering system scaffolding. Many developers are now specifying system scaffolds in their tenders, because it is neater and tidier on-site and therefore helps them to promote a better approach to development. But it also has a number of other benefits – for both contractors and customers:
Undeniably faster to erect than traditional forms of scaffolding.
Can be used on almost any structure.
Colour-coded components for easy identification of size.
Minimal number of components required for high-load capacity scaffolds in comparison to traditional scaffolding.
Integral handles, wind-locking components and anti-tilting devices on decking.
Optional integral Permanent Advanced Guardrail system.
PLETTAC METRIX has added value to the products available on the market, as it is designed and produced with engineering using the latest technologies. These include 3D modelling, stress analysis software and state-of-the-art manufacturing.
Being a fully NASC Code of Practice compliant and CISRS-approved system, it exceeds all relevant British and European standards.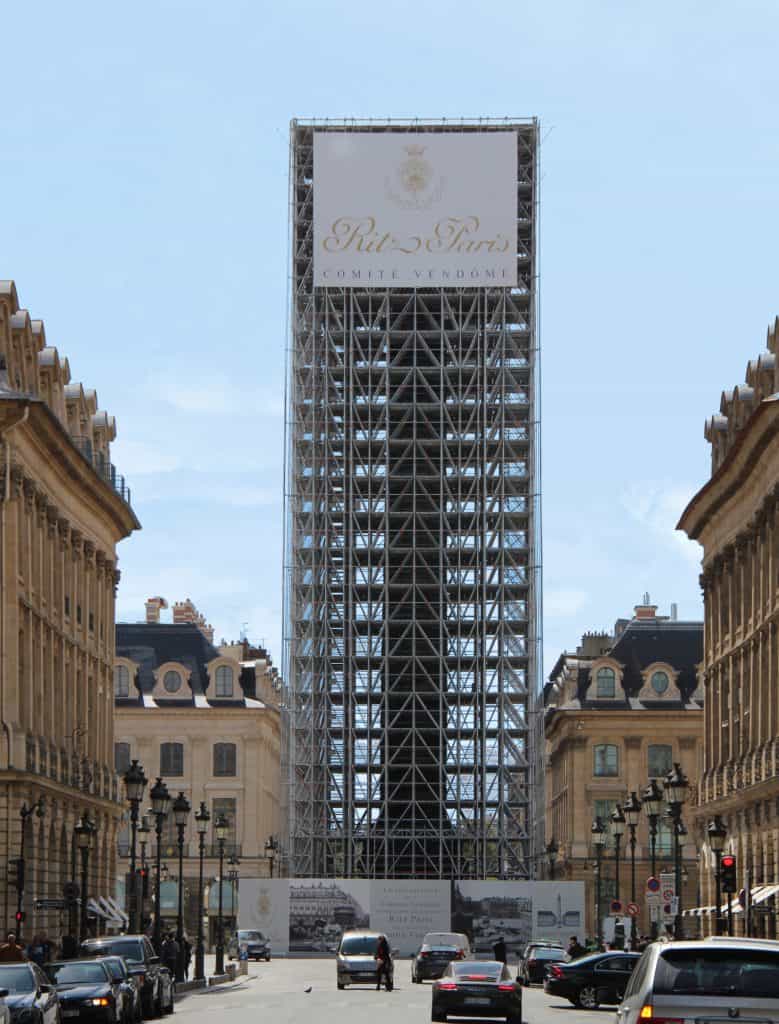 The unique PLETTAC rosette allows up to eight components to be inserted into the joint at any one time and, being truly metric, the horizontal components are divisibly interchangeable, meaning the system is highly adaptable and can be easily changed to suit site requirements. In addition, the junction, or node point, that is formed from the distinctive rosette which is welded to the vertical components, and the wedge-head that is attached to the horizontal or diagonal components, offers superior strength and load capacity, especially when compared to traditional tube and fitting structures.
In addition to the divisibility, there is an exclusive optional Permanent Advanced Guardrail system which allows scaffolders to work in complete safety from the level below, whilst complying fully with the NASC's guidance note SG4.
Both of these unique features lead to significant benefits, including reduced equipment levels, labour savings, decreased assembly times and improved safety.
Significantly quicker to erect and highly adaptable, with tubular elements being made from standard scaffolding tube dimensions, the system is also compatible with traditional components, allowing even more flexibility in use. PLETTAC METRIX offers both cost and time savings in terms of labour and is itself a long-term cost-effective system to hire or buy.
"PLETTAC METRIX has revolutionised the scaffolding market and increased the use of system since its introduction in 2014," says Colin Dobson, Managing Director at TRAD UK.
"We have already added new components to the system and we are researching and developing more, to make sure that this system continues to be market-leading in terms of ease of erection and flexibility. Our aim is to produce inherently safe systems that keep costs down and make life on site easier, and we will continue to develop this product alongside the industry to make sure we are always supplying the best."
Open Days
TRAD UK is planning a series of open days over the next year to showcase PLETTAC METRIX, along with their other product ranges, giving clients and contractors a hands-on look at the system, and the opportunity to discover how it can support their business growth.
Look out for dates so you can register your interest, or contact Kevin McGill at [email protected].