Some of the best, and most respected scaffolding firms and members of the scaffolding and access community came together to celebrate in London on Friday for the NASC Annual Ball & Awards 2022.
The highly anticipated event was to date the largest-ever annual black-tie Awards and Ball for the national scaffolding trade body.
More than 740 guests converged in the capital at the Westminster Bridge Park Plaza Hotel to celebrate the very best the UK scaffolding and access industry has to offer.
A drinks reception awaited guests on arrival to this year's event which focused on its core event theme of 'Think Sustainability' in line with one of the NASC's objectives under newly appointed NASC President David Brown.
Drinks were followed by a fine-dining three-course meal and live music.
Those in attendance were thoroughly entertained by online viral sensation, Troy Hawke who took up the Master of Ceremonies duty for the evening. However, guests were bowled over and amazed by the surprise appearance of TV megastar and award-winning children's novelist, David Walliams who hosted the Awards.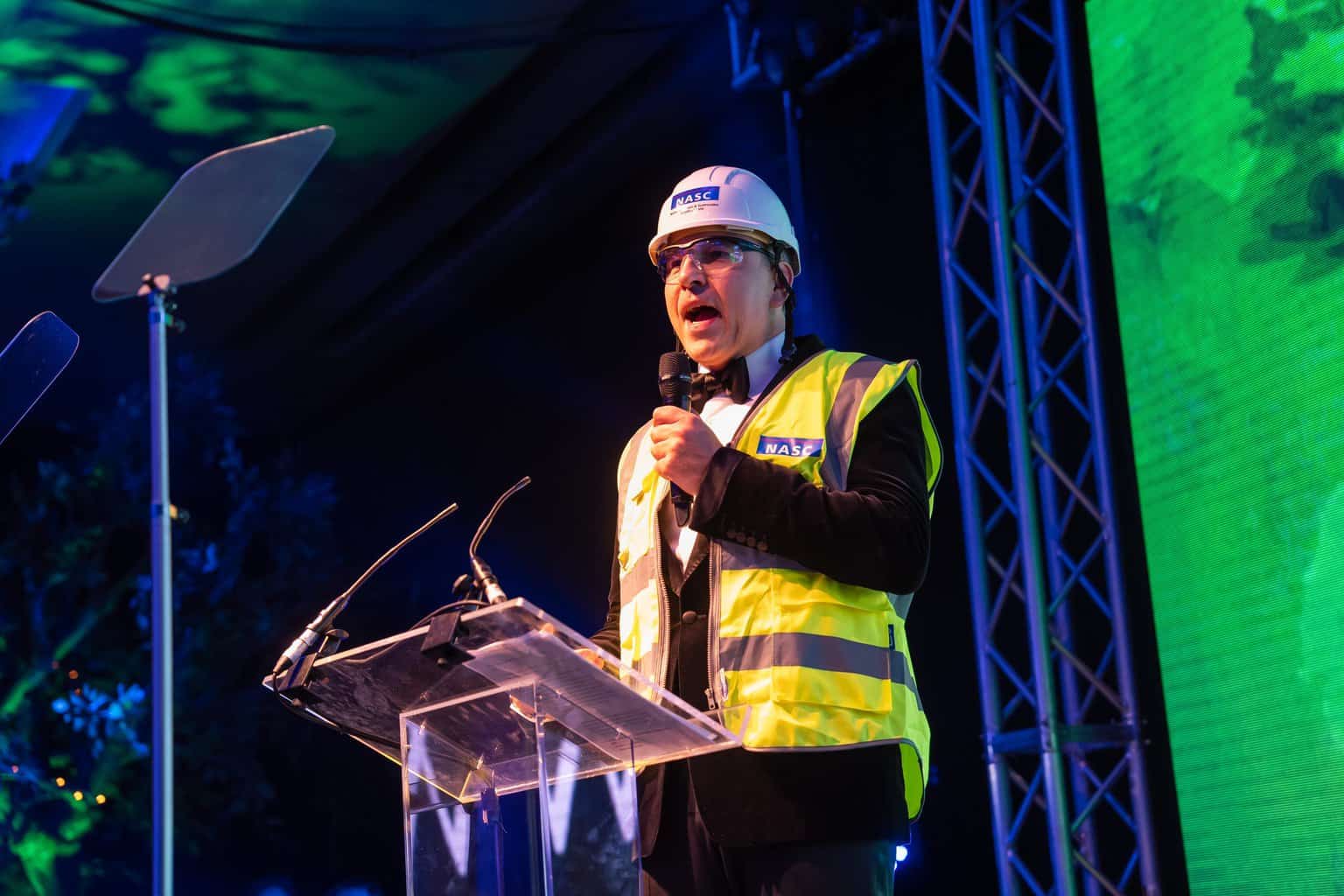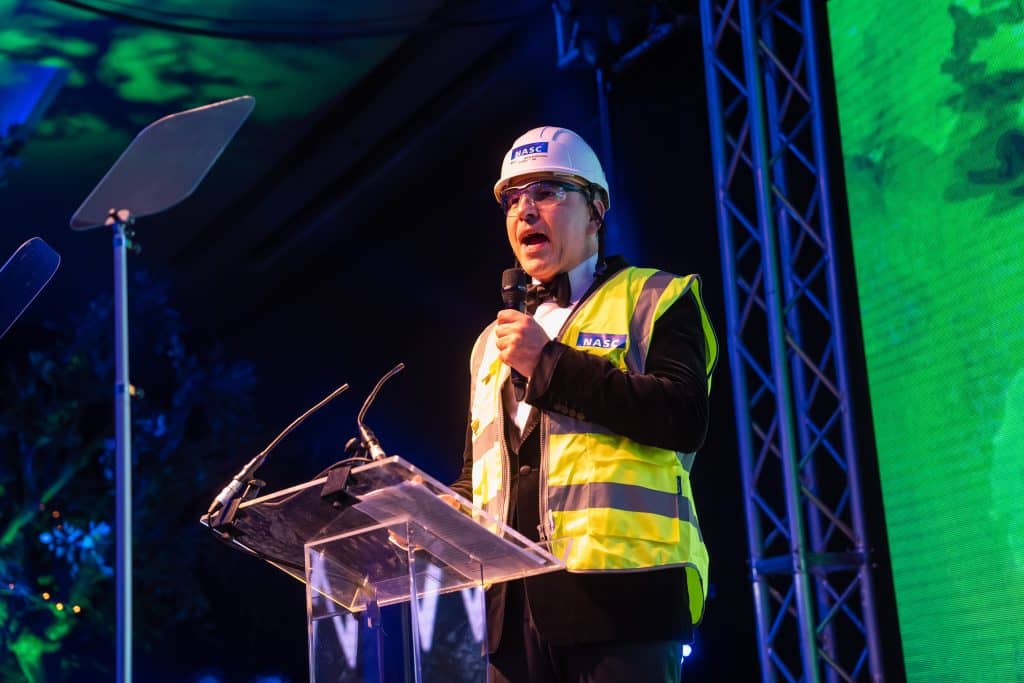 NASC Award Winners & Runners-up
Apprentice of the Year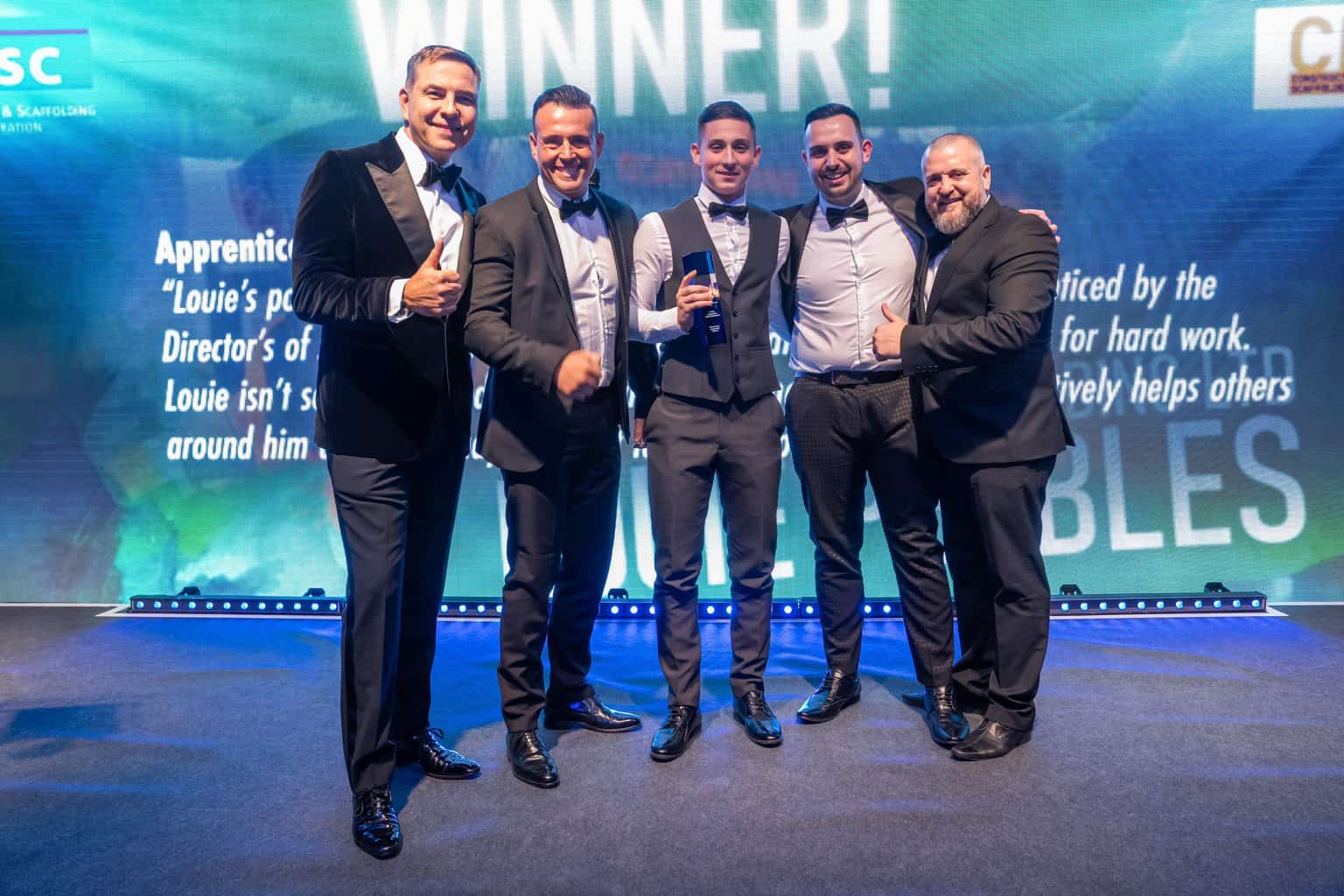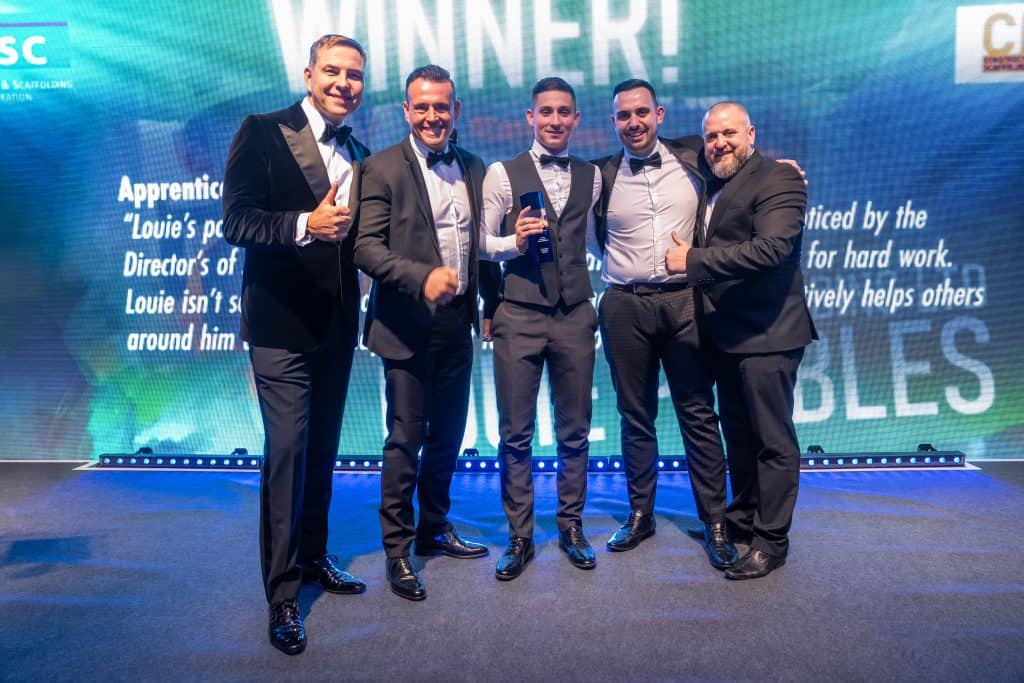 1 Louie Peebles – JMAC Scaffolding Ltd (Winner)
2 Trenai Munnings – Lyndon SGB by BrandSafway (UK) (Runner-up)
Health & Safety (Small)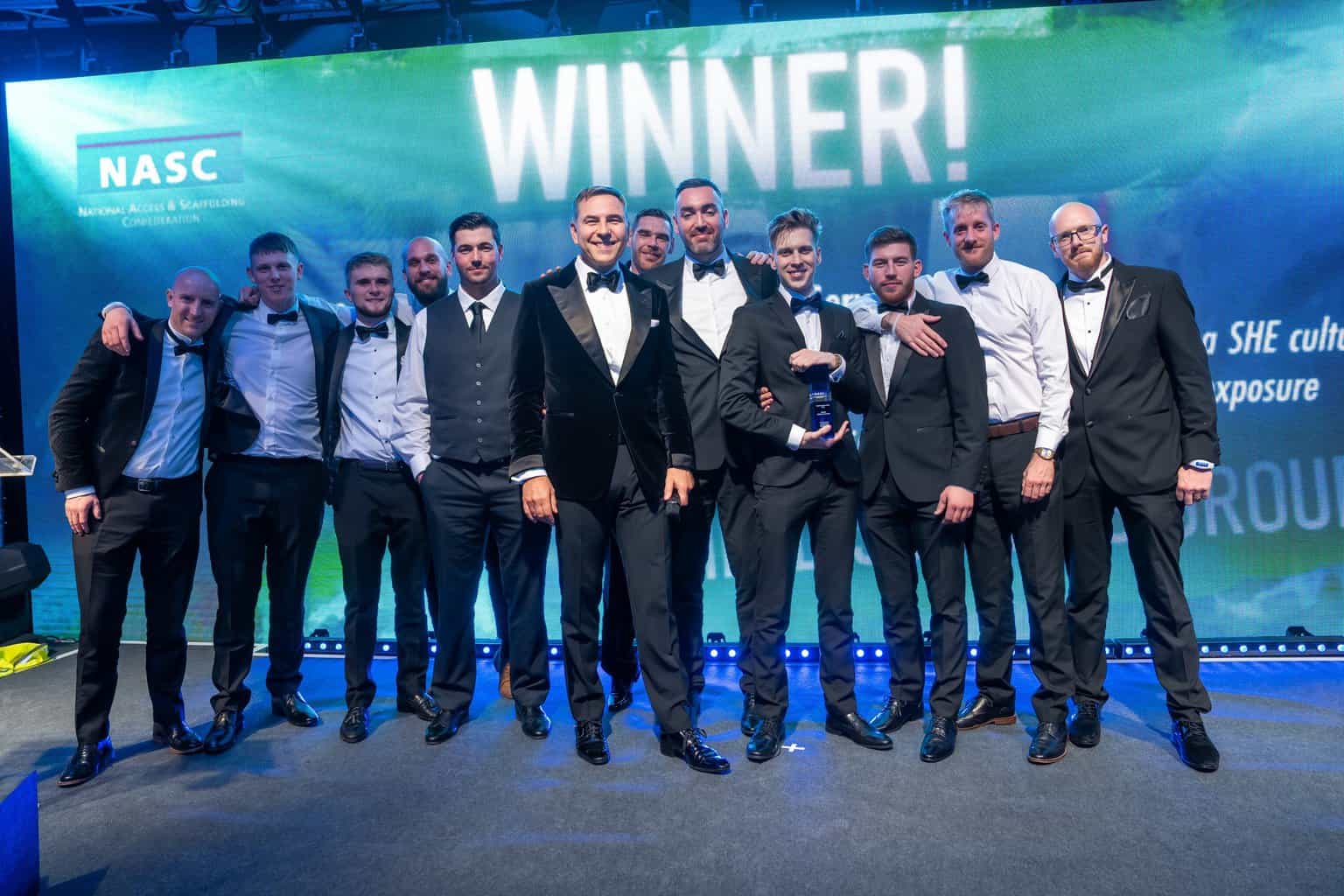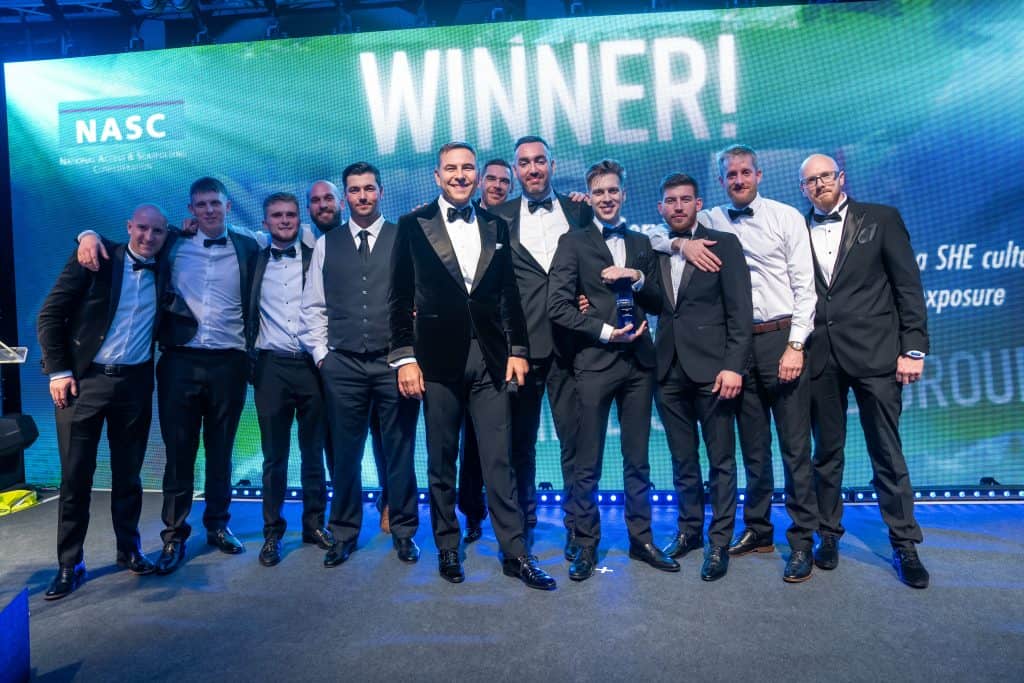 1 Shield Services Group (Winner)
2 MR Scaffolding Services Ltd (Runner-up)
Health & Safety (Large)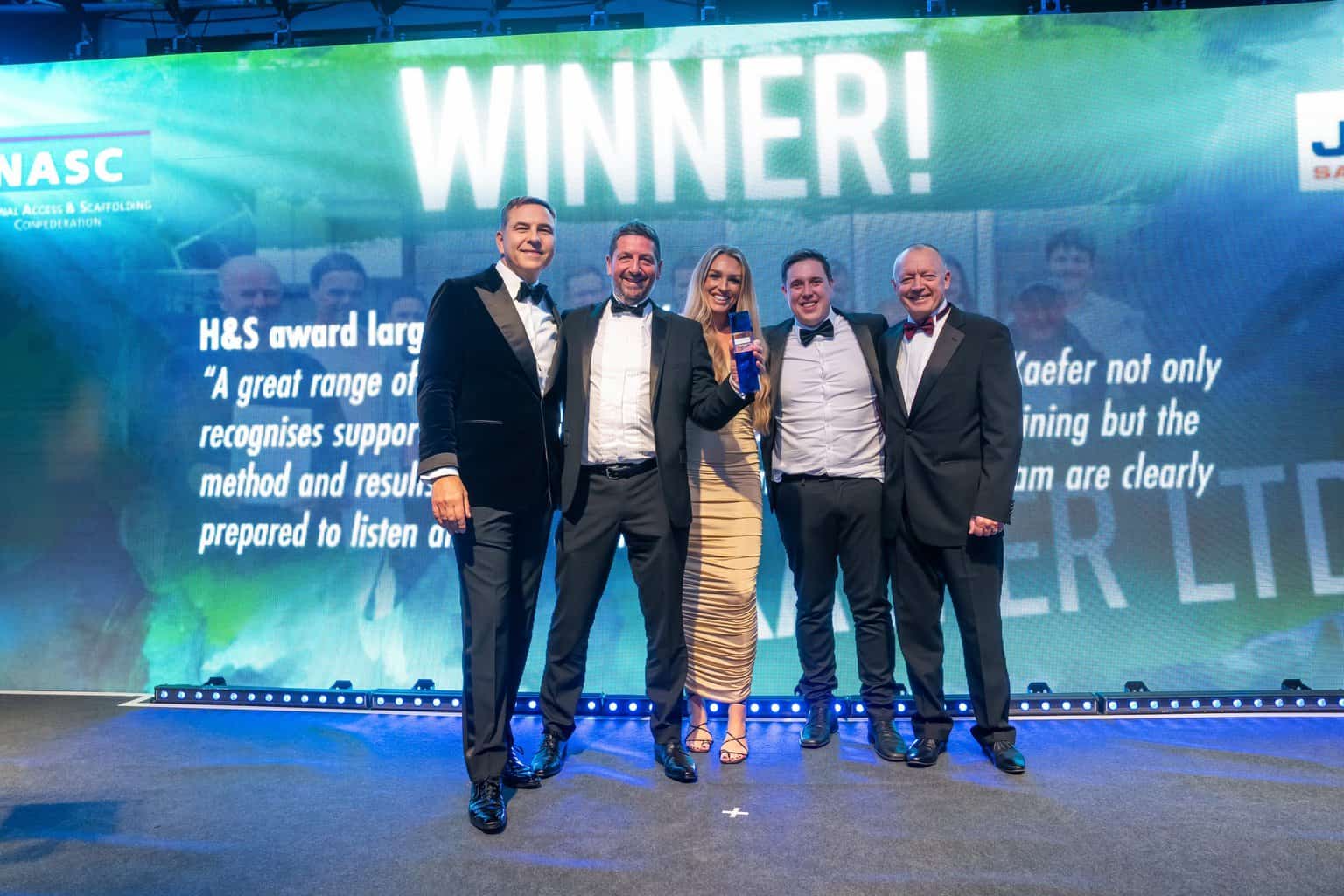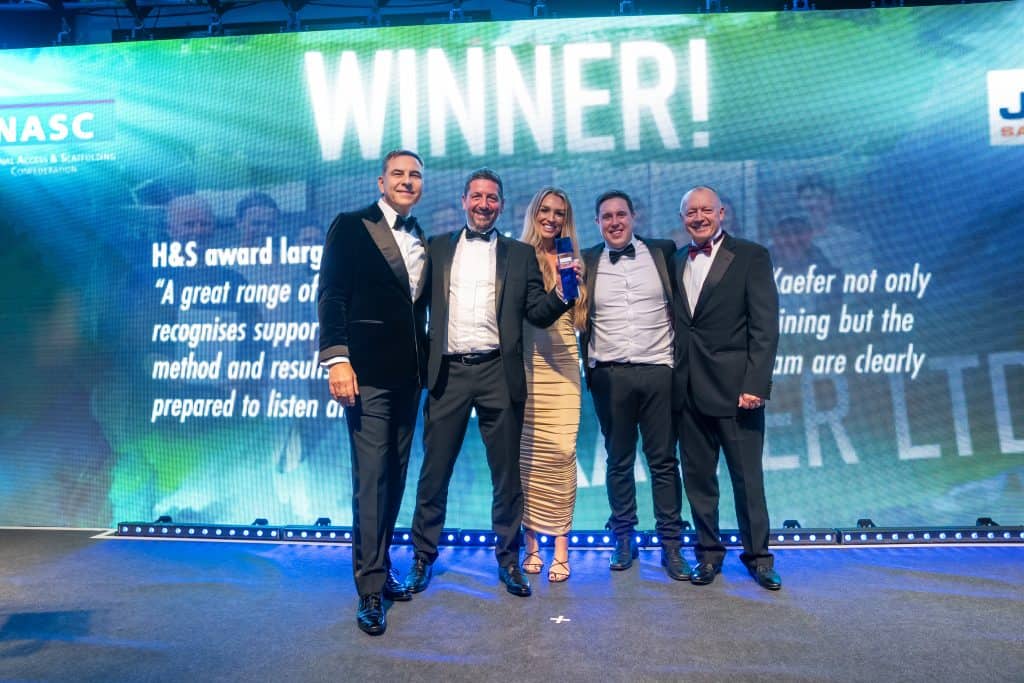 1 KAEFER UK & Ireland Ltd (Winner)
2 Connect Scaffolding Ltd (Runner-up)
Innovation of the Year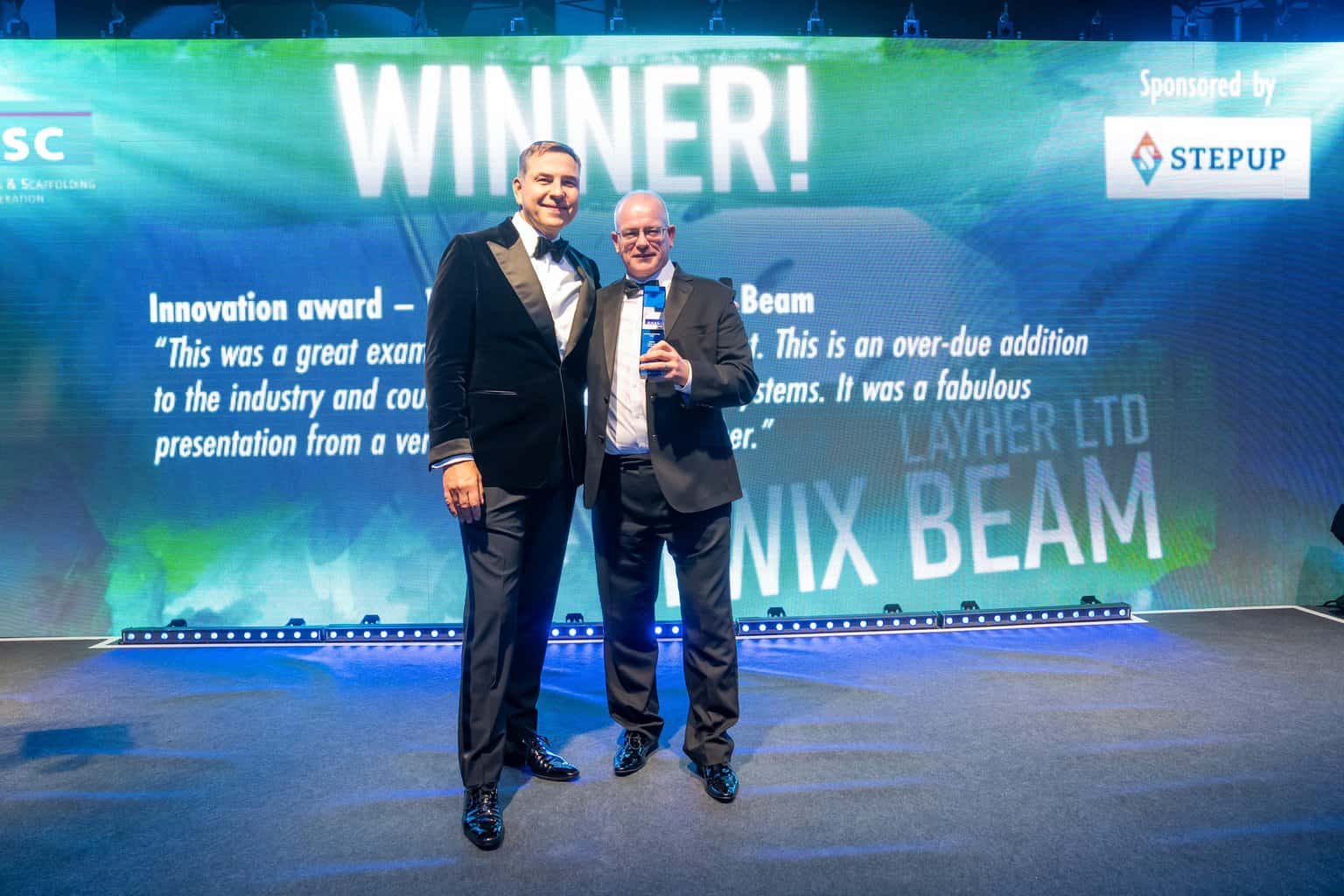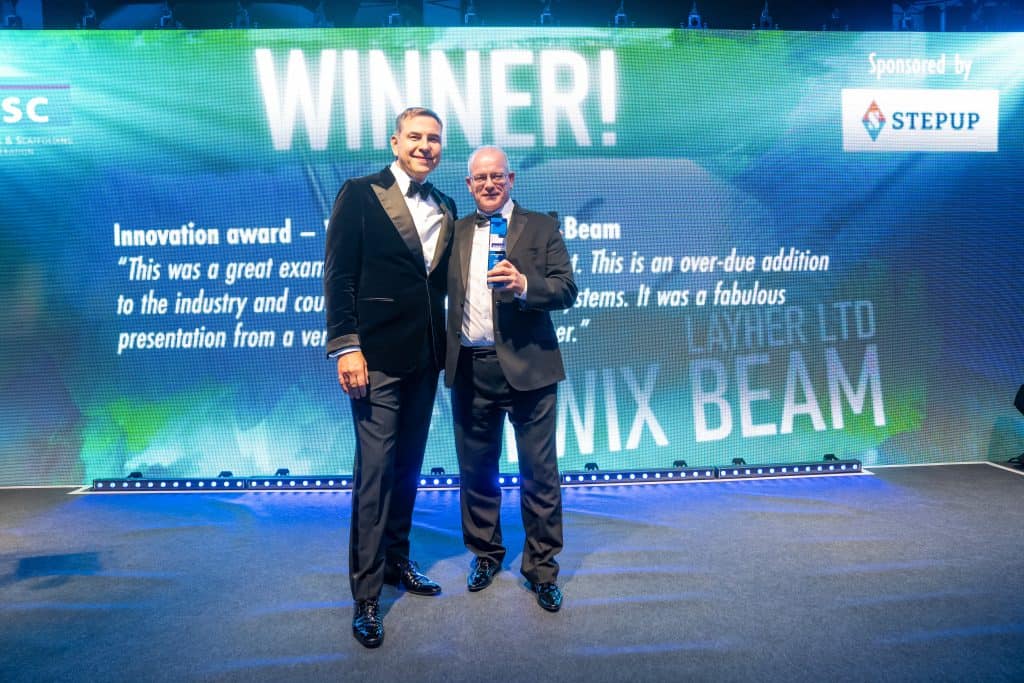 1 Layher Ltd (UK) – TwixBeam (Winner)
2 PERI – EVOTOP (Runner-up)
President's Award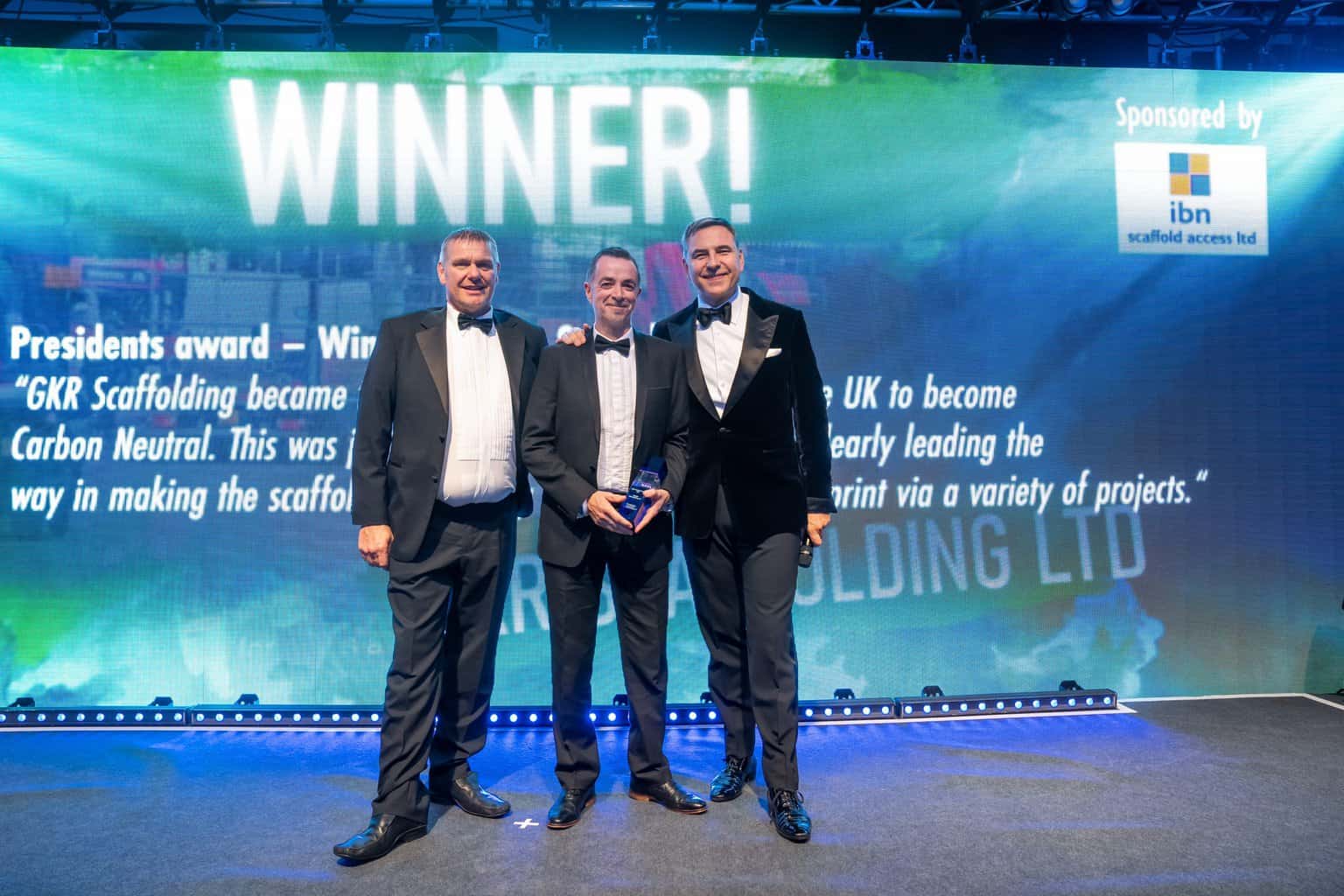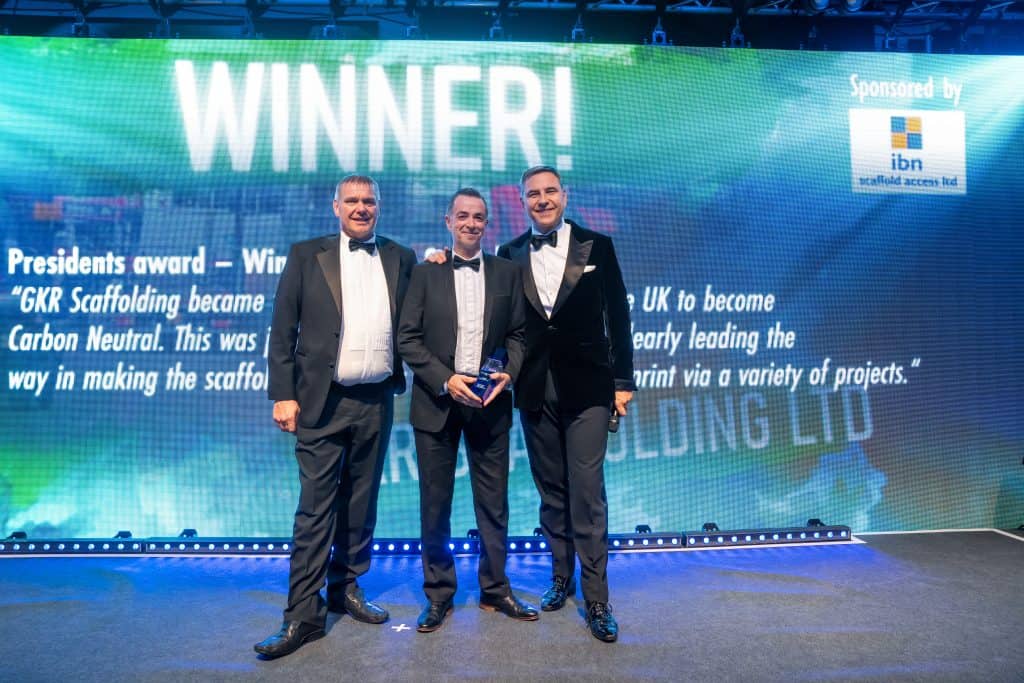 1 GKR Scaffolding Ltd (Winner)
2 JFE Attridge Scaffolding Services Co Ltd (Runner-up)
Project of the Year (Small)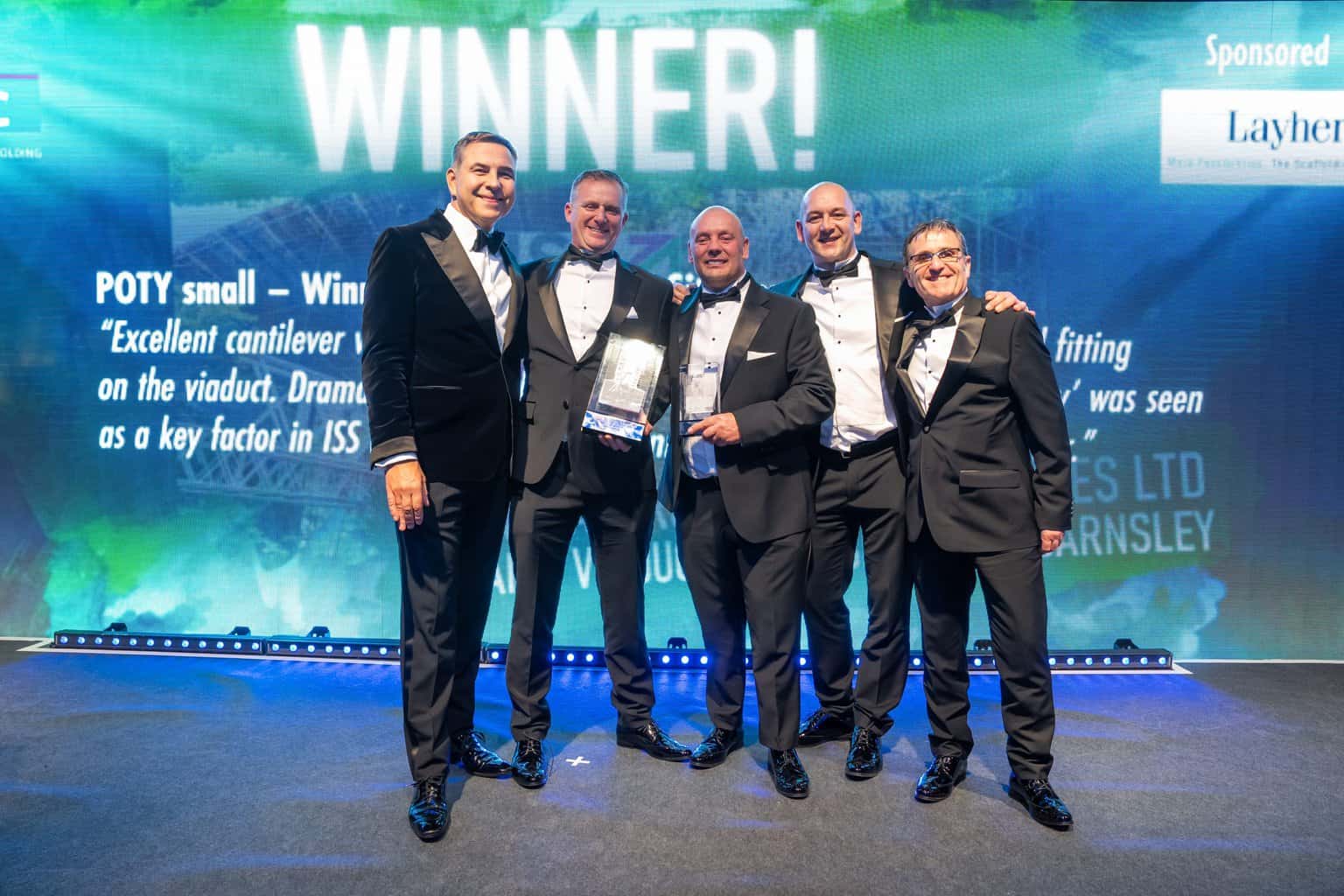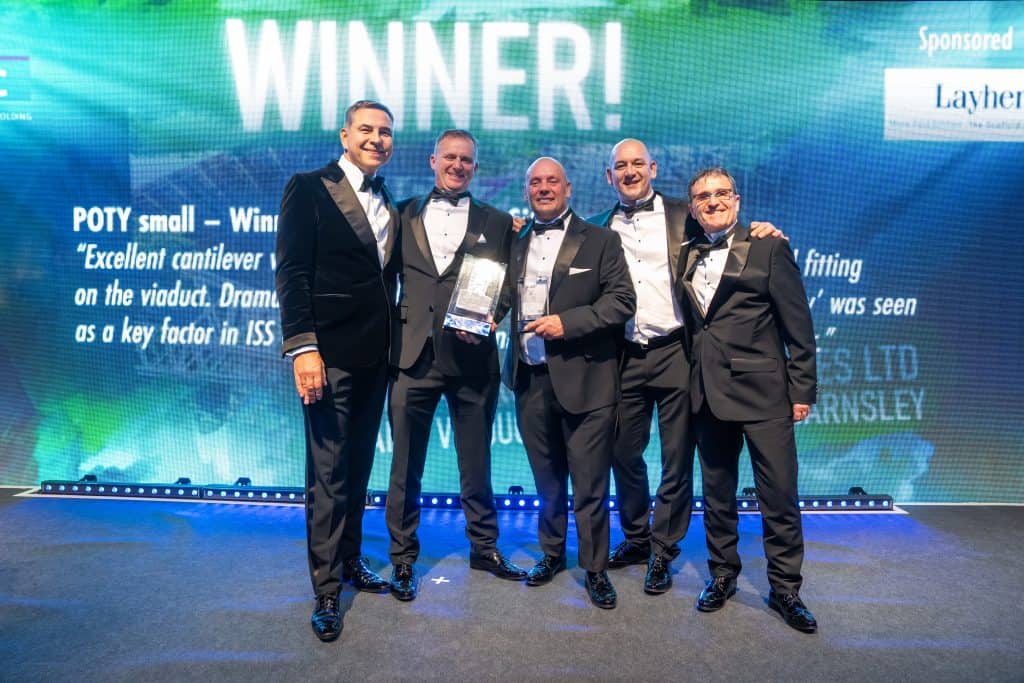 1 INFRASTRUCTURE SITE SERVICES LIMITED – Swaith Viaduct Refurbishment, Barnsley
2 Shield Services Group – Prince Charles Hospital, Merthyr Tydfil
Project of the Year (Medium)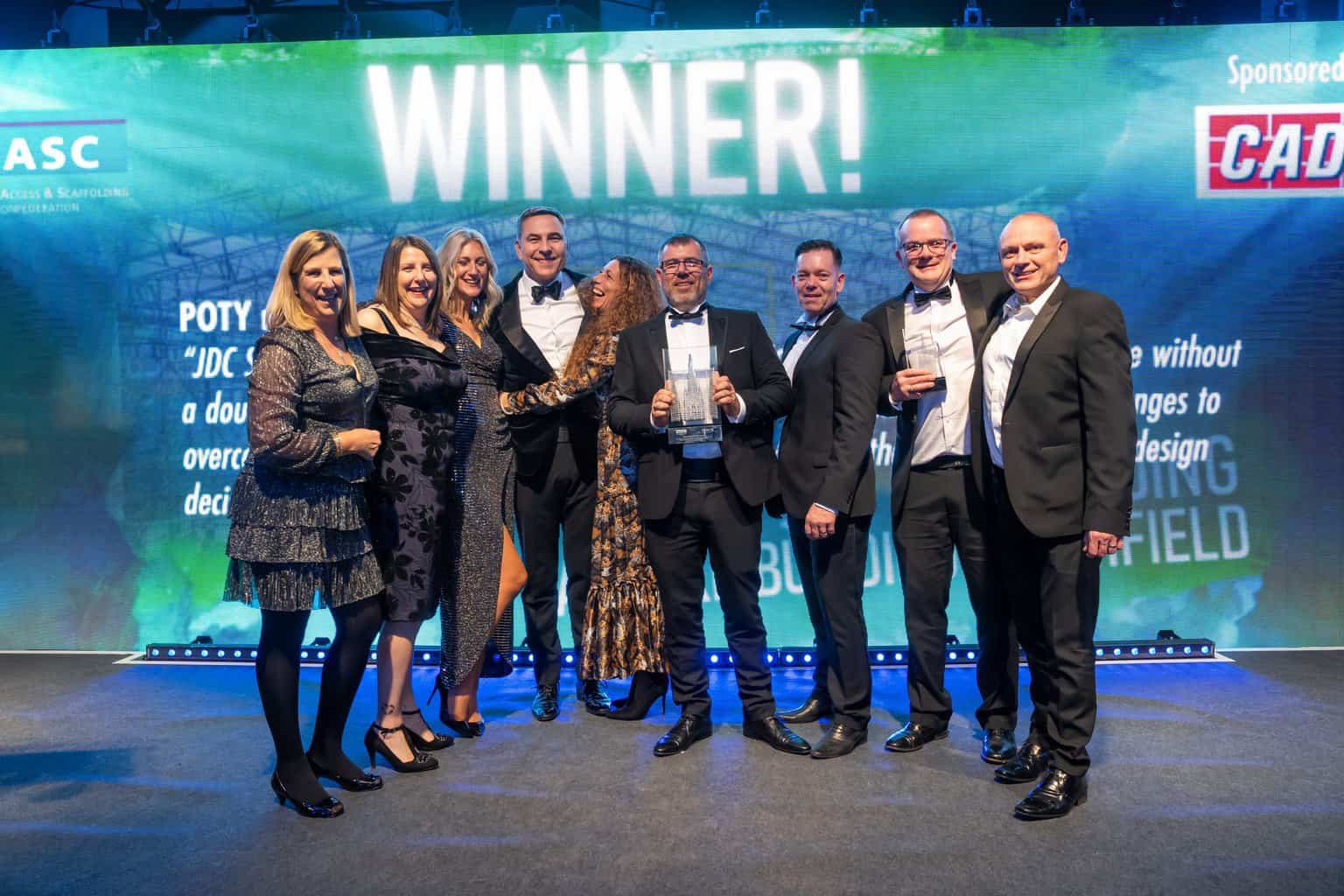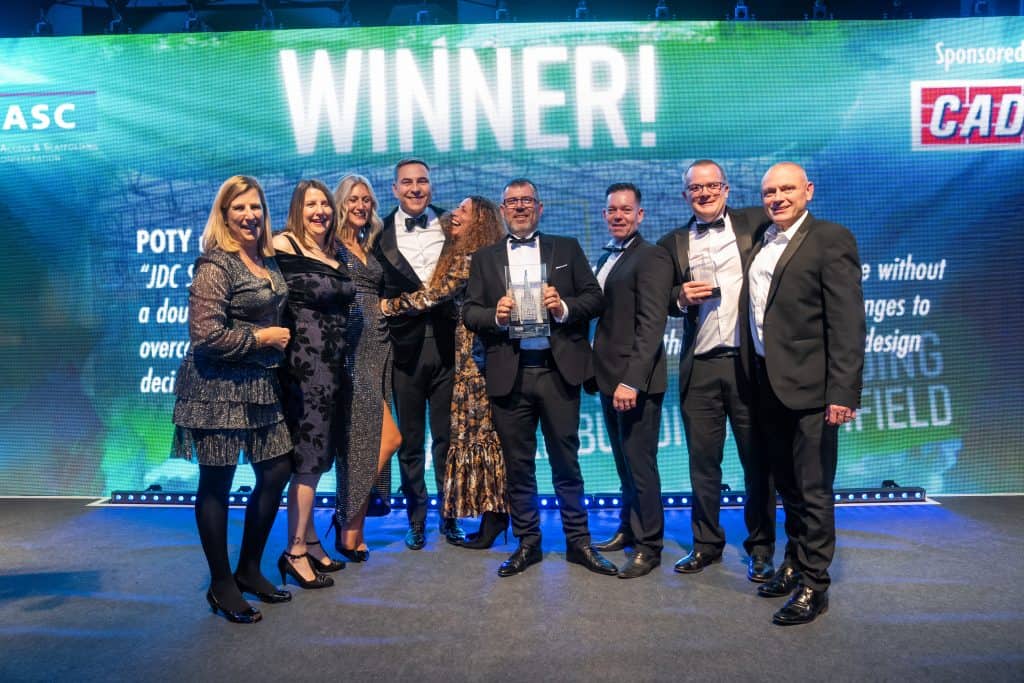 1 JDC Scaffolding – Annexe Building, Smithfield
2 Chris Sedgeman Scaffolding Limited – Geevor Tin Mine, Pendeen

Project of the Year (Large)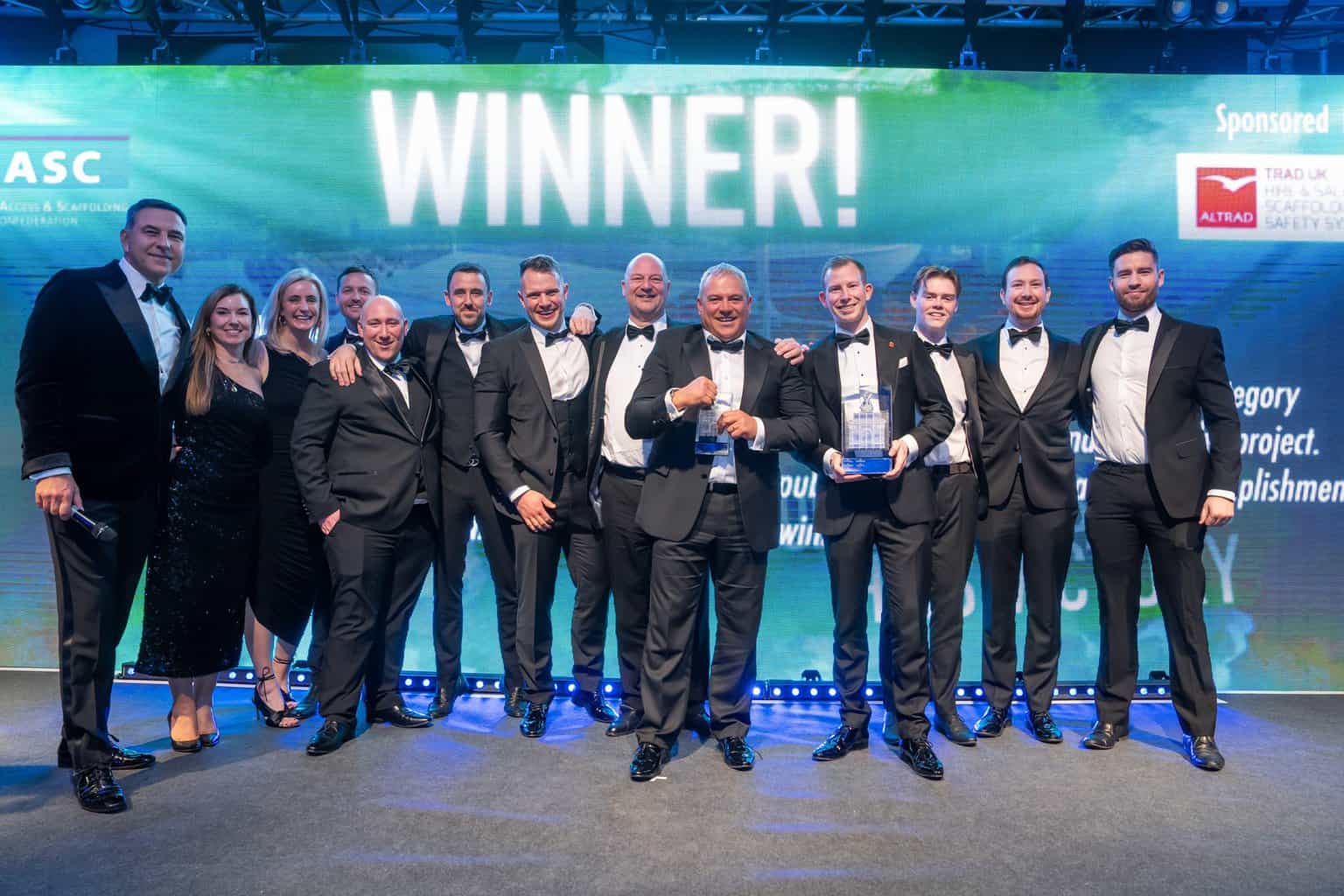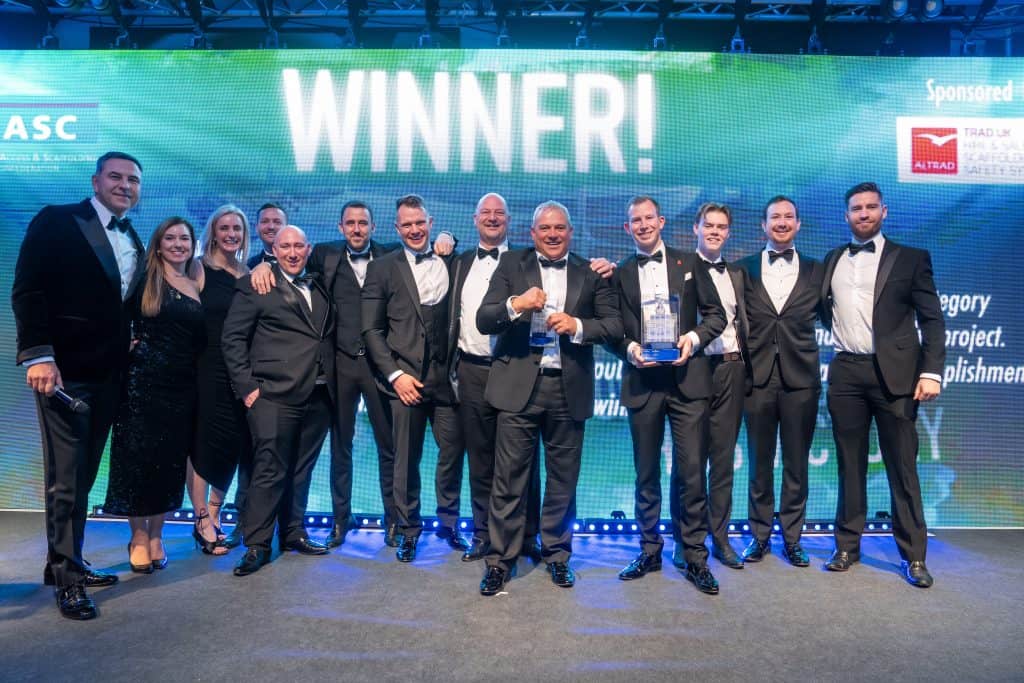 1 PHD Access – HMS Victory, Portsmouth
2 Enigma Industrial Services Ltd – Cameron House Restoration, Loch Lomond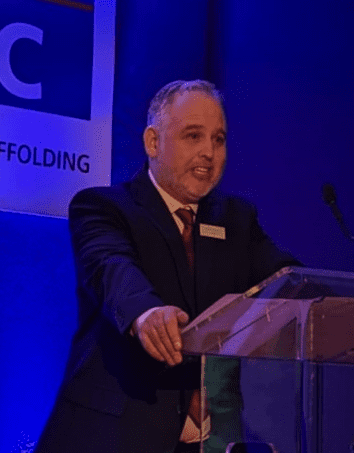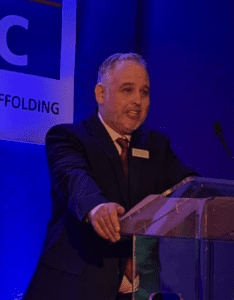 Acting NASC Managing Director, Dave Mosley, said: "It's been another fantastic NASC Ball and Awards. The event grows year on year and has been established as a real highlight in the scaffolding and access industry calendar. A big thanks to all those involved in organising this event, with a special mention to event organiser (& NASC Membership Manager), Jamie McGuire who has had to oversee each aspect of this very special occasion.
"Congratulations to the winners, runners-up and indeed all those nominated for an award this year, the standard as always was incredibly high – which is what the NASC is all about of course. It's an excellent way of giving recognition to everybody's hard work, it is something to be proud of and can only enhance their reputations and credibility with the wider industry."