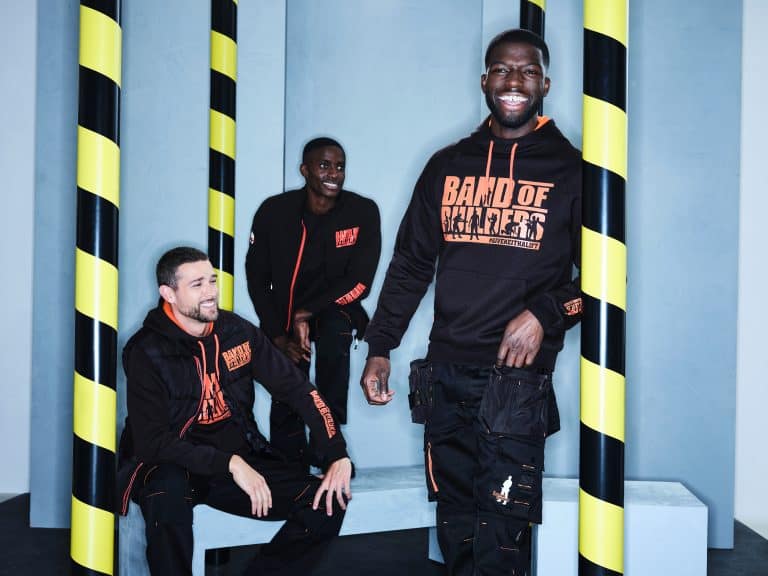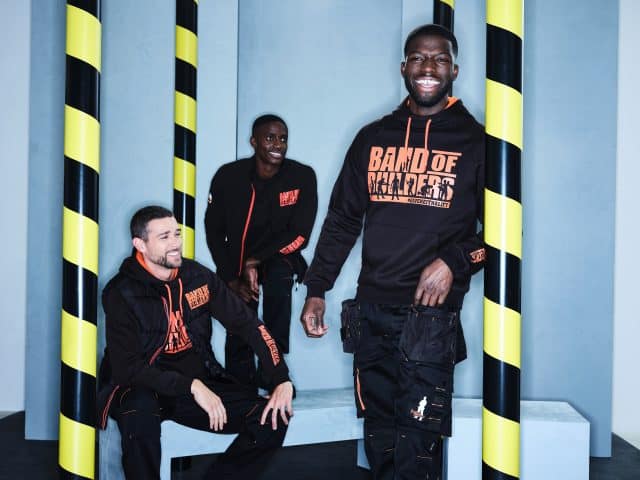 National construction charity Band of Builders' collection of branded workwear and fashion clothing has just got bigger.
It unveiled a range of new workwear developed by Regatta Professional to help tradespeople wear their charity support on their sleeves. 
Regatta Professional launched the first phase of Band of Builders workwear last summer and has quickly followed this up with the second phase of clothing to introduce more fashion workwear lines.
The clothing has been specially designed to be worn both on-site and as casual wear.
The new workwear will also help boost the charity's funds, as Regatta Professional will donate based on all items sold.
The new collection can be ordered directly at www.regatta.com/collections/band-of-builders/ and Regatta Professional is working with its network of stockists to promote the range. 
It is also in talks with some leading builders' merchant chains about adding the new range to their branches, stores and online.
The theme of the impressive new collection heroes the distinctive Band of Builders branding, and the clothing features t-shirts, polo shirts, hoodies, shorts, builders' trousers, holster trousers, body warmers, softshell jackets, waterproof jackets and insulated jackets. 
The colour scheme focuses on black, dark khaki or ash clothing.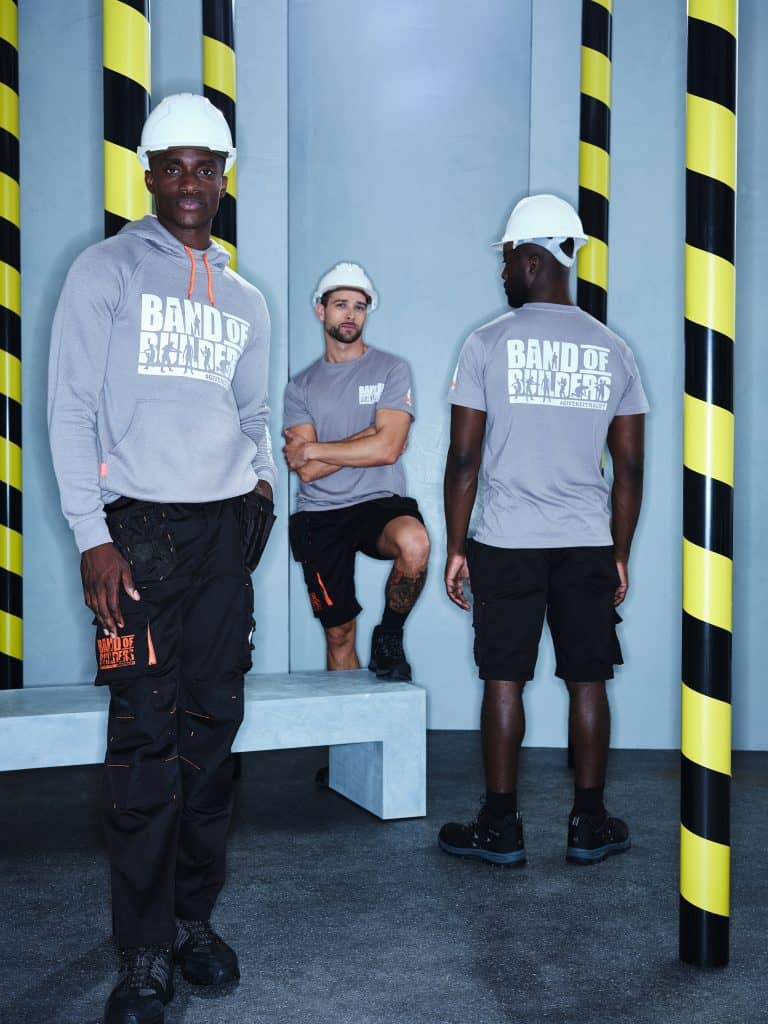 Regatta Professional's Managing Director, Anthony Haber, said that the new clothing line is an excellent opportunity for people to show their support for the charity.
"The whole team continue to be deeply impressed and moved by the incredible work undertaken by Band of Builders. The collection is a great way for everyone connected with them to get high-quality, durable clothing that plays its own role in raising awareness of the charity," he said.
"A sense of corporate responsibility and giving back to the community also pervades our DNA at Regatta Professional; therefore, we felt a natural synergy with Band of Builders and are proud to be their official workwear supplier."
Band of Builders CEO Gavin Crane is full of praise for the new collection and thanked Regatta Professional for being the driving force in developing a clothing range that appeals not just to tradespeople but also to the wider public to help them show their support for the charity.
"Workwear has always been incredibly popular with our supporters, and having a dedicated workwear range that is from a quality brand and allows them to show their support literally on their sleeves is a wonderful addition to our own ranges of project-focused merchandise," said Gavin.
He added: "Band of Builders is a great place to be right now, as we are gaining momentum across several fronts – such as delivering practical projects, providing wellbeing services to support mental health and even offering financial assistance to tradespeople who are battling illness or injury, making a life-changing difference to them and their families. 
Our tie-up with Regatta Professional allows us to continue developing the buy-in and loyalty for our Band of Builders community – and beyond!"