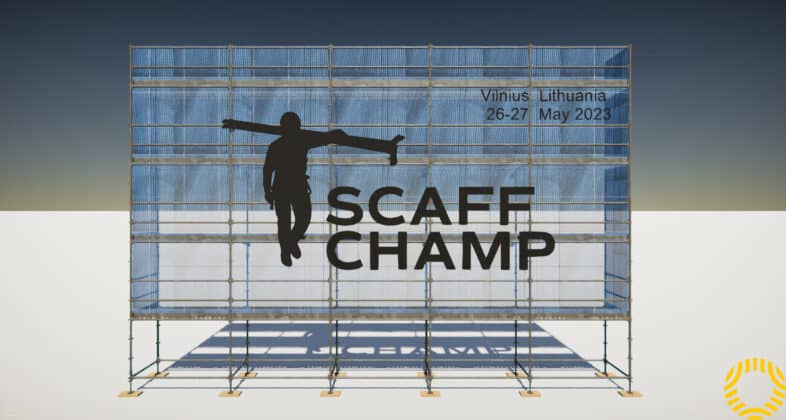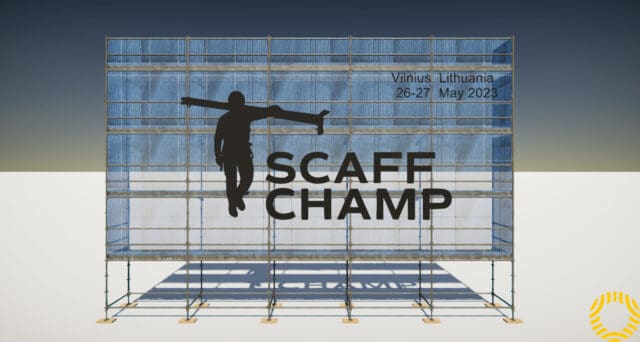 The organisers of the annual Scaffolding Championships, known as ScaffChamp, have announced that ScaffPlan has been selected as the official scaffold design platform for this year's event. 
The competition, which showcases the top scaffolders from 11 different countries, is set to take place in Lithuania in May 2023.
Simon Boyes, CEO of ScaffPlan, expressed his excitement about the partnership, saying, "We are honoured to be selected as the official scaffold design platform for ScaffChamp 2023. We are committed to providing the best possible tools and support to help companies design and plan their scaffolds, and we are excited to be part of this impressive event. We have some major surprises in store for the event and will be releasing our newest software release live on stage."
The two-day event, scheduled for May 26th and 27th, will be live-streamed for viewers across the globe. In addition to the thrilling competition, attendees can expect a number of showcases, stalls, activities, and giveaways.
Oleg Abramov, president of the Baltic Scaffold Association (BSA), praised the collaboration with ScaffPlan, stating, "At ScaffChamp, we're thrilled to have ScaffPlan as our official scaffold design platform for the next three years. ScaffPlan's cutting-edge technology and user-friendly interface make it the ideal choice for users looking to design and plan their scaffold structures with total accuracy. We're proud to partner with ScaffPlan and excited to see how their innovative software will help the teams bring competition design to life. We believe this partnership will inspire future ScaffPlan users to pay attention to this revolutionary software on the market."
As a leading provider of scaffold design software, ScaffPlan has been selected as a multi-year major event partner. The company will showcase the ease and constructability of top-secret scaffold designs once they have been revealed to the teams during the competition.
ScaffChamp 2023 promises to be an exciting event for scaffolders and scaffold enthusiasts alike. For more information about the event, visit www.scaffchamp.com. To learn more about ScaffPlan, go to www.scaffplan.com.