ScaffMag was given an interview with one of the world's biggest movers and shakers, In order to find out more about this most enigmatic of business leaders. Grahame Anderson takes up the story.
If ever there was proof people can succeed whatever their background in life, Mohed Altrad is the perfect example. Born into a Syrian tribe he moved to France as a 17-year-old with little money and studied hard to secure a phD in Computer Sciences. He took the plunge with a partner in 1985 to buy a scaffolding maker close to bankruptcy.
The rest, as they say, is now history with the Altrad Group now a global leader in the industry with more than 39,000 employees in 130 worldwide subsidiaries. Given their recent acquisition of Cape, I wondered how big a step forward this was in real terms.
He told me: "The acquisition of Cape is another very important milestone for the Altrad Group. We truly respect and admire their achievements. Our ambition for our Industrial Services division is to become a global industrial solutions provider, offering a range of complimentary services to our customers. Cape complements our existing geographies, customers, and services, also including our respect for Safety. Our shareholders are long-term investors. The Altrad Group is just over 30 years old but is made up of businesses with histories exceeding 100 years. So, just as the businesses existed before I came along, they will survive long after I leave."
"My longer term view is to provide a stable and sustainable business, for the benefit of our employees, customers, shareholders and all other stakeholders."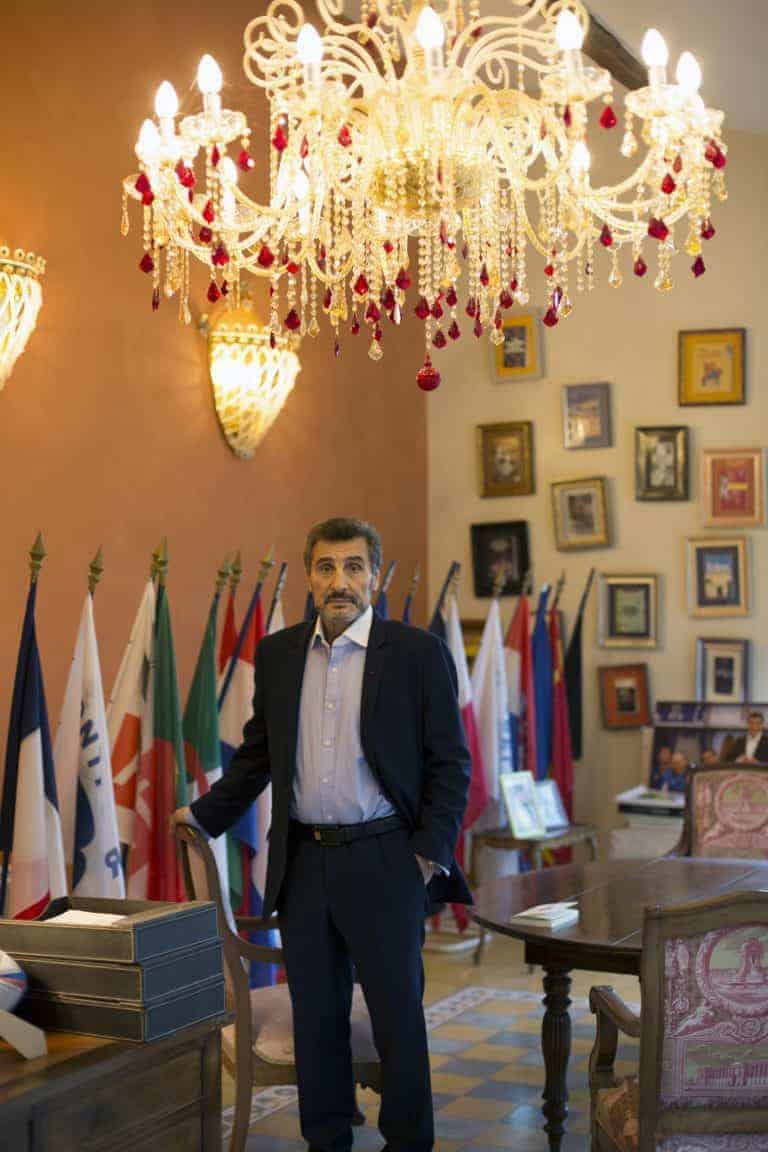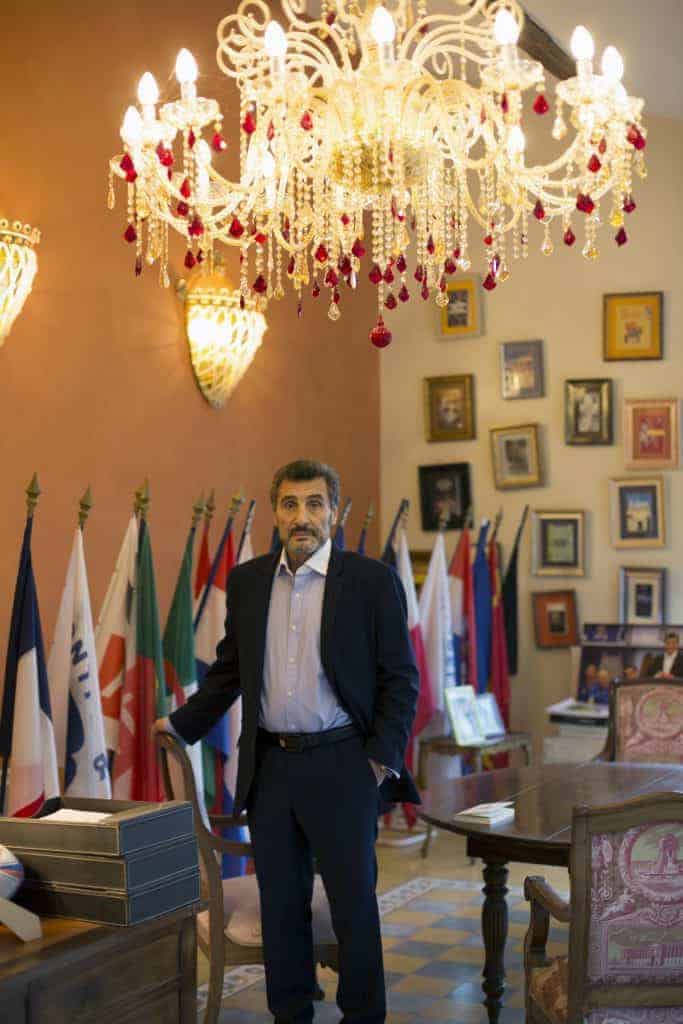 Moving forward
It's clear looking at the achievements of both Mohed and the group, meticulous planning is part of everyday working life. So what's the strategic rationale for the company going forward? He added: "Altrad will continue to grow, both organically and through acquisitions. We see this growth as essential to our survival. It will enable us to penetrate new markets, attract a diverse and talented workforce, expand our service offering and, better meet our customers' needs and expectations."
Monopolizing the market
So what would be the answer to those who'd say your business is beginning to monopolize the market?
"Our ambition is to become best in class and we think this can be achieved through growth, consolidation, and sharing of resources, people, and knowledge. However, we do not believe we are monopolizing any market. There are a number of markets in which we have a stronger presence, but this has no adverse impact on competition. These markets have healthy competition with large and smaller operators able to compete, and sophisticated customers who select their suppliers based on many factors including safety, performance, productivity, quality and, of course, price. We have been through competition authority reviews in a number of jurisdictions and never been subject to any conditionality, which reinforces our view of the strong competition in the market."  
Brexit
This is, of course, a growing period of uncertainty given the ongoing Brexit negotiations. As a large company, I wondered what effect this might be having on the business, and what its legacy could be. Mohed told me:
"The impact of Brexit is still very difficult to judge. Unfortunately, the European and British politicians seem to be playing a very fragile game of cat and mouse. I sincerely hope common sense will prevail. Whilst our UK operations are relatively contained, the supply chain is international, and Brexit may impact this."
"Likewise, the impact on exchange rates is impossible to predict. Given our very significant activity in the UK, with a turnover of approximately €950m and EBITDA of €115m, exchange rate fluctuations could have a material impact."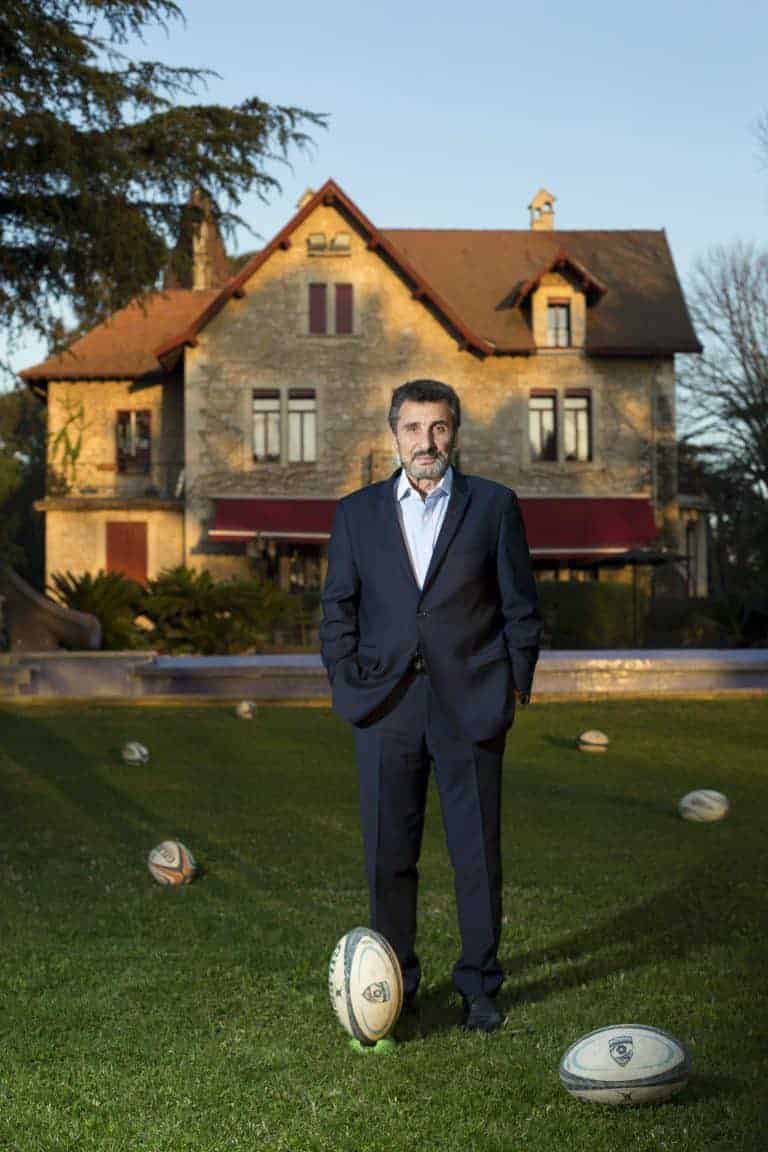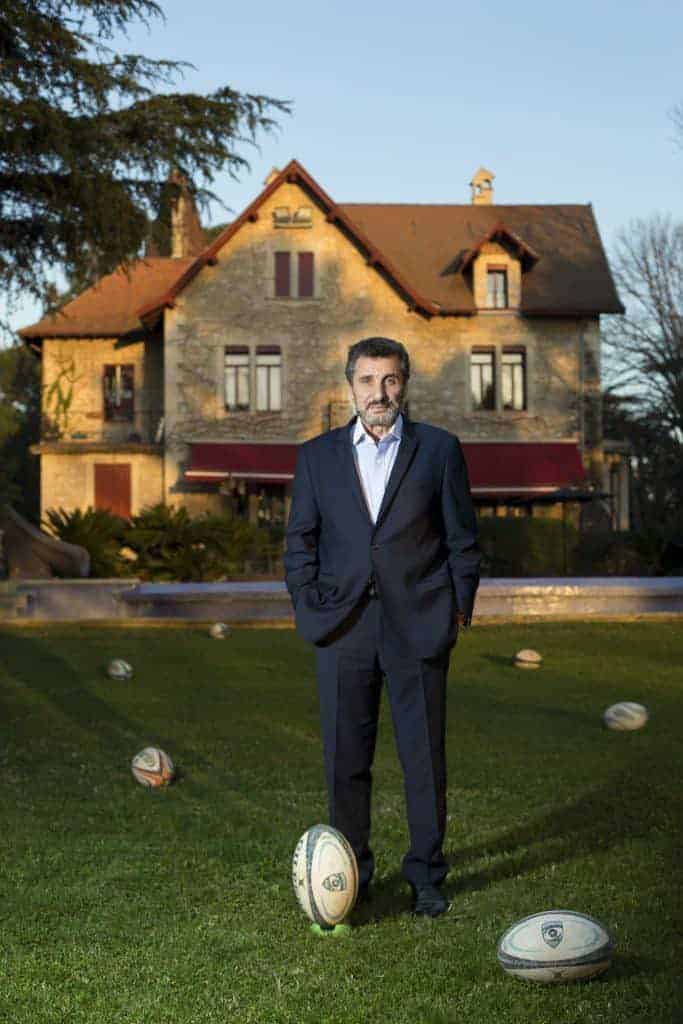 The United States President
Looking at his Syrian background, I was particularly interested on his thoughts toward the United States President.  
"His protectionist agenda in today's modern world is not constructive. So far, I am not convinced that many of his ideologies will be implemented, as there seem to be divisions within his own ranks about their economic roadmap. Only time will tell.  In terms of foreign policy, I think there is potential for these to create very significant repercussions to business worldwide. Having said this, I do agree in principle action is required – the global community has for too long been reluctant to move beyond diplomacy to resolve conflicts. Take Syria or Yemen, for example, where we see humanitarian disasters with little prospect for resolution. The consequences of a new nuclear arms race also concern me, and it will be terrible for business if we were to go beyond the tipping point."
Oversupply of oil
Several commentators have made the claim, but is there really an oversupply of oil, and how would this affect the markets? He added: "It is not for me to say whether there is an oversupply of oil in the market. There is a complex relationship between oil supply, alternative energy sources, markets, growth, inflation, sovereign debt, etc all of which impact business and our economy. The Altrad Group has survived various economic peaks and troughs and retains a structure, with built-in agility."
The Drive
This is clearly a highly driven man, so what spurs him on having already recorded significant achievements in his career?
"I am very optimistic for what more we can still achieve and am driven by a desire to create, to innovate and to challenge both myself and my colleagues to dig deeper. We all have the capacity to learn and develop. It gives me great pleasure to see people exceed their own expectations. I also feel a deep sense of responsibility towards stakeholders, who rely on our success and sustainability for their own security."
"The Altrad Group now turns over in excess of €3bn. Some €2.7bn of this is paid to our employees and suppliers. It is hard to put a number on it, but I imagine our Group contributes to the livelihood of 500,000 people or more, once families are factored in. I have seen the Group grow over 32 years to what it is today – this is an exciting human adventure, in which we are creating a business built by its people, for its people. We each have our unique strengths and weaknesses. If sharing my past and providing insights into my work and life philosophy inspires other people to achieve their full potential, then I am delighted and truly humbled. My ambition was never to succeed in business. It has been to succeed in whatever I do, to the best of my abilities – whether in business, with Montpellier Hérault Rugby club, my literary projects… There is always more to achieve."
Helping humanity
Mohed had previously said the object of life is to help humanity – what role can entrepreneurs play in this sense? "Helping humanity comes in so many different shapes and sizes," he explained; 
"From the dedicated and selfless work of charitable organizations to the impact of sport and the influence of community, political and business leaders. Somewhere within this spectrum is the entrepreneur. As I have mentioned above, building successful organizations provides financial security to countless families and communities. I hope my legacy will be to inspire humanity – to demonstrate anyone can achieve their ambition by pursuing their goals, facing and overcoming difficulties and challenging themselves.  The biggest thing is to remain true to yourself, your beliefs and your values – and take pleasure in what you do, or aspire to do."
This article was first published in the Winter 2017 issue of the ScaffMag magazine. View Issue