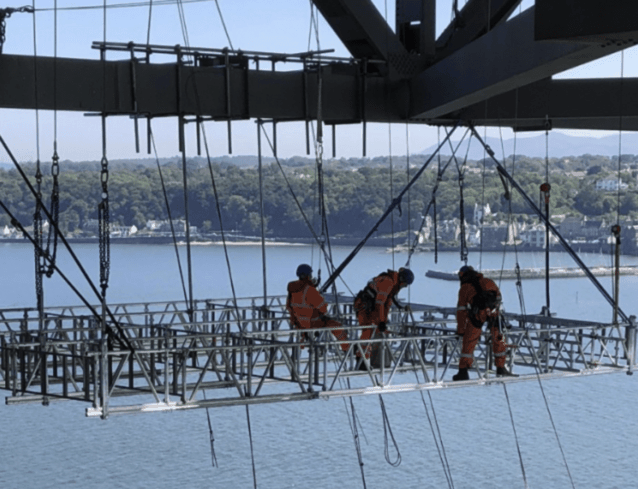 A local innovative access solutions provider is showcasing its expertise on all three of Fife's iconic bridges.
Span Access Solutions Ltd, which has offices at FRIC (Fife Renewables Innovation Centre) in Methil, and Kinross, is providing specialist equipment to support infrastructure projects on each of the Forth crossings.
This year, Span Access installed seven suspended platforms and stair-towers to support the repair and replacement of the Truss End Links on the Forth Road Bridge. It is also involved in supporting an ongoing maintenance programme on the Queensferry Crossing, with the installation of 14 gantries on runway beams located under the bridge. More recently, it has designed and built a bespoke rolling gantry for under the South span of the Forth (Rail) Bridge to again support ongoing maintenance work – this was raised into position in November.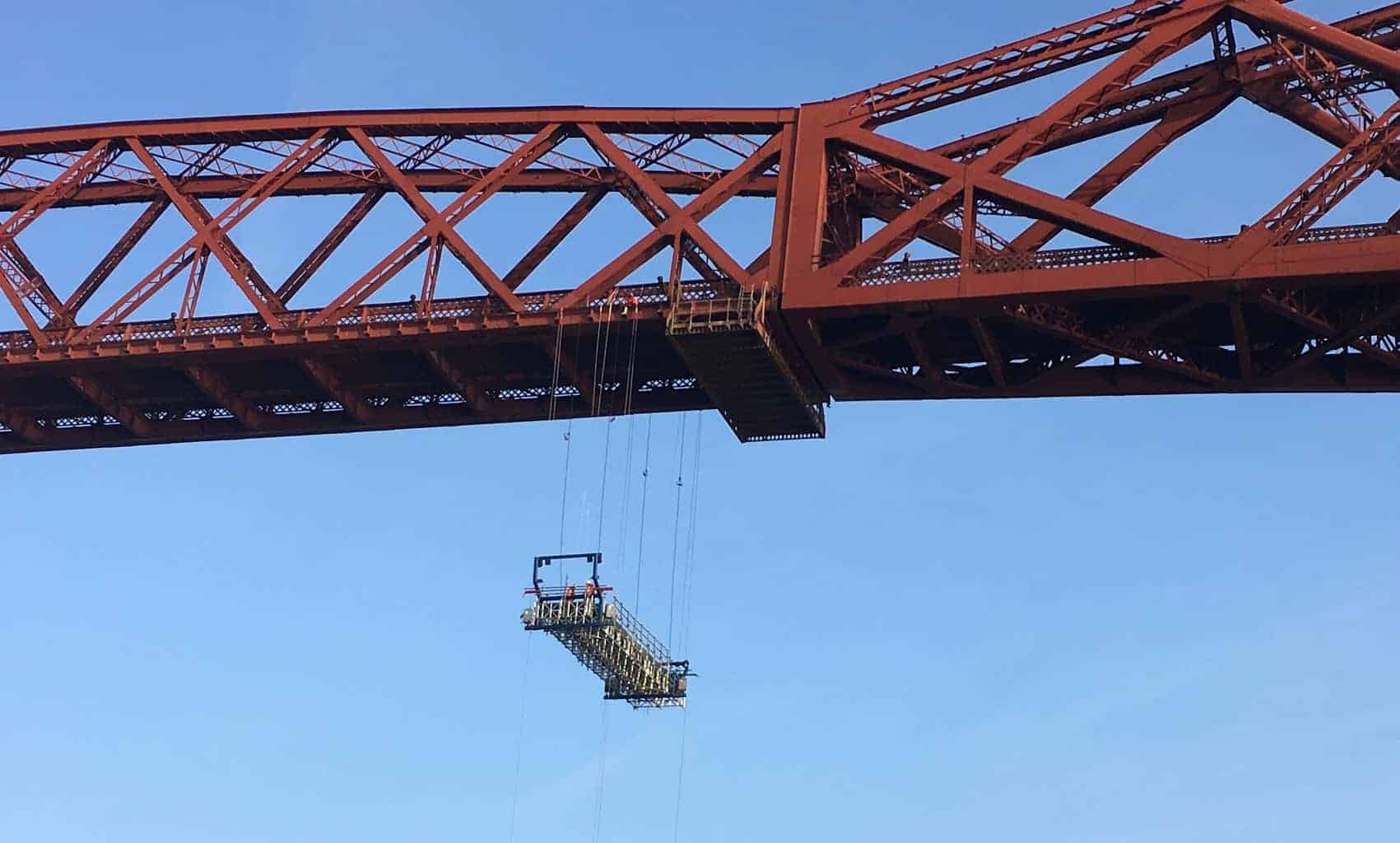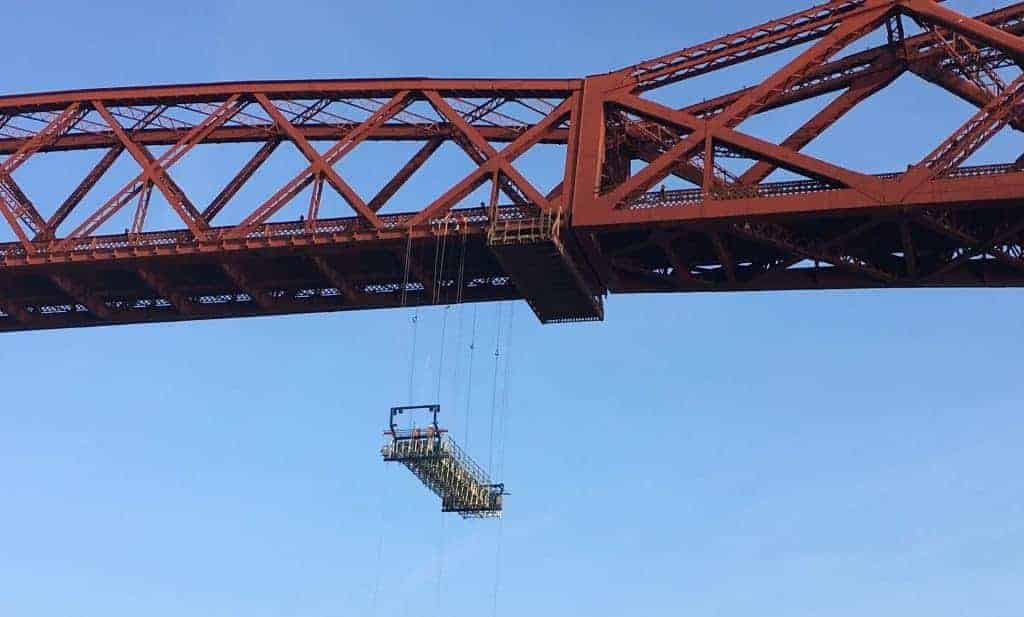 With the Forth (Rail) Bridge opening in 1890, the Forth Road Bridge in 1964 and the new Queensferry Crossing opening in 2017 our bespoke platforms are currently supporting the infrastructure from three centuries of crossings over the Firth of Forth.
Span Access Chairman, Kenny Wiggins said:
"Span has had an exciting year as we have supported these key projects, working on all three of these iconic bridges simultaneously shows our innovative capabilities with alternative access. Each of the bridges required a different solution, developed and installed exclusively to meet the needs of the client."
Span Access has also received Expert Help assistance from Business Gateway Fife. Their adviser, Lynne Baillie, commented:
"Span has shown that it has ambitious plans for the future of its alternative access solutions business. Their work in a diverse range of sectors, including the recently announced Innovate UK backed offshore wind project proves the worth of their innovative approach to solutions for major infrastructure projects."
Span Access has experienced significant growth in each of the last two years with a focus on Infrastructure, Oil & Gas and Wind Industry Projects with further growth on the horizon.