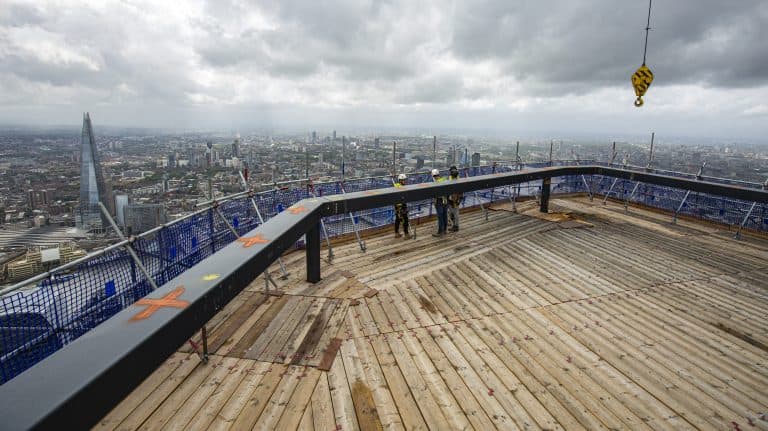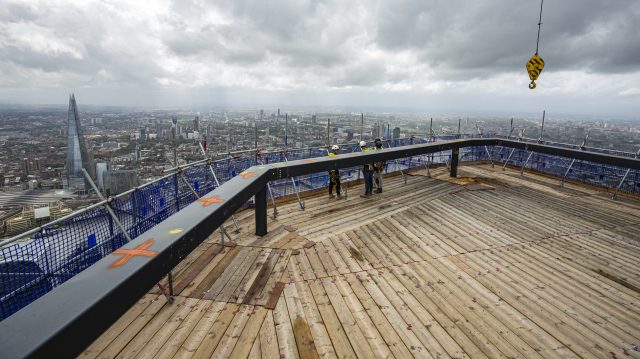 GKR Scaffolding has successfully completed the build of what is currently the highest scaffolding in Europe on the construction of the UK's second highest skyscraper. 
Construction of 22 Bishopsgate in the heart of the City of London, will complete this year. GKR has been working with principal contractor, Multiplex, at every phase of its construction.
Now, 62 floors high, measuring 278m (912ft), GKR are currently supplying scaffolding to access the top ring beam, roof steels and façade brackets to be welded on level 61 and 62.
After GKR successfully developed safe methods for working at extreme height when working on The Shard, these operational processes are now industry standard and applied to the work at 22 Bishopsgate. 
Located in the busy financial district, the challenge at this height is to guarantee the safety of the general public as well as those working on the project. Additionally, weather conditions and restrictions from the Civil Aviation Authority at this height needed to be taken into account.
GKR's 100% tethering methodology using the Elimin8 tethered fitting, although time-consuming, was necessary during the construction. All materials and tools were fully tethered until secured, minimising the risk of falling objects. 
The scaffolding had to also withstand turbulent weather with wind speeds 4 times stronger than on the ground.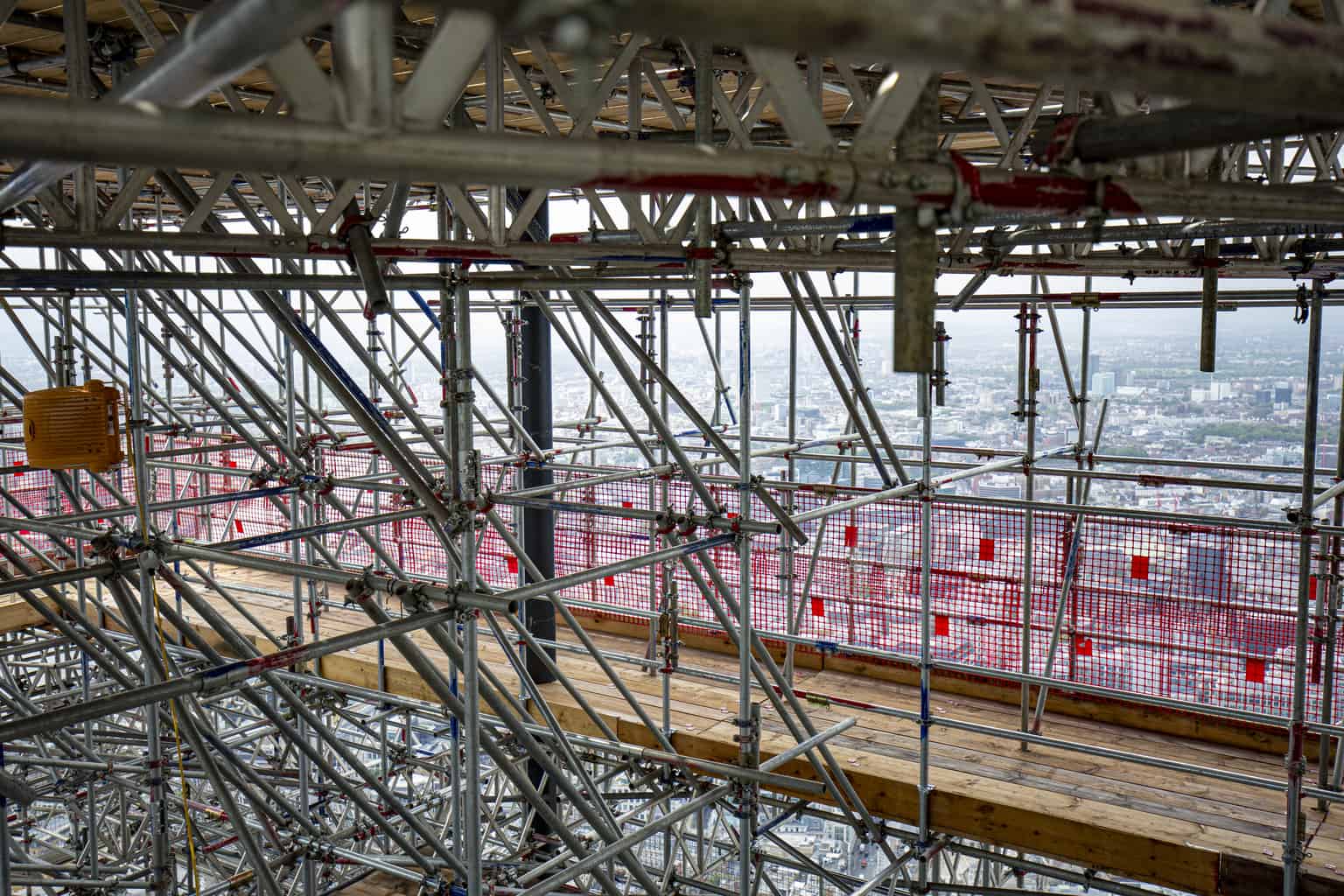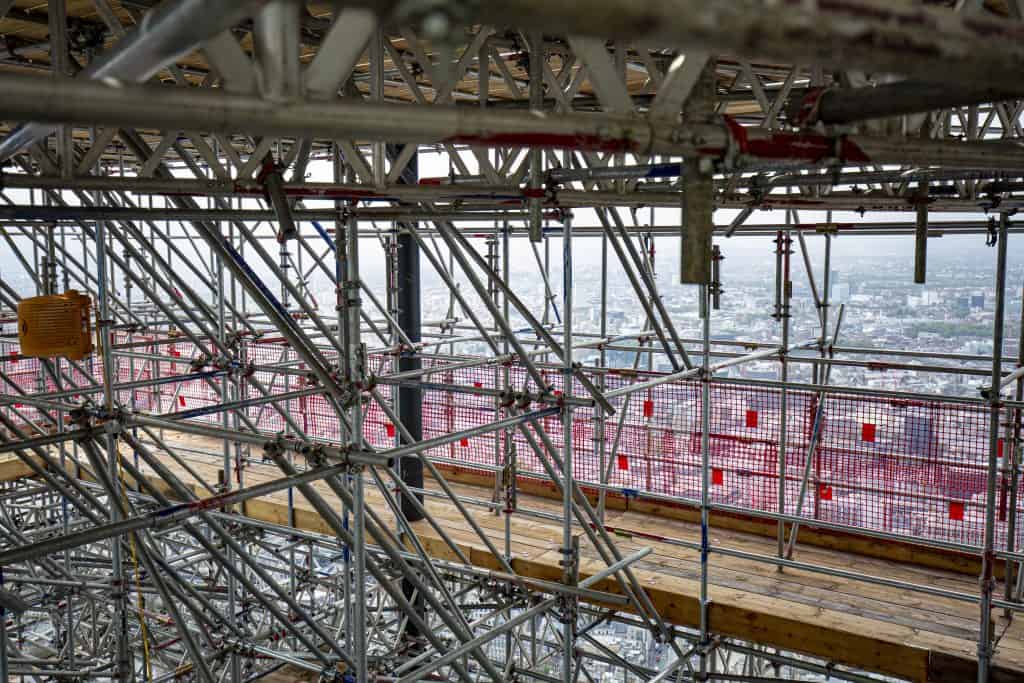 GKR Project Manager, Vincent Turner has led the programme of works without incident. He said: "Our experience is in complex and high risk works, and we have the right calibre of operatives to safely deliver a project at this level. Working at the upper levels has to be painstaking, but when the client can see not only an incident free job, but also the quality of work that is delivered despite the constraints of the environment, its work that we are proud to deliver." 
Peter Cullen, GKR Health & Safety Director added: "Due to the processes we have developed for working at height on these specialist projects, we have zero incidents due to the use of Elimin8 tethered fittings and 100% tethering policy. Our operatives are trained to perceive the risks in this environment and work to mitigate them.
When we developed these processes for The Shard, many in the industry thought they were damaging to our sector as they impacted on our pace of works operationally. However, as the number of high rise, higher risk construction projects in London has grown, these process have become industry standard and benefitted the safety and reputation of the scaffolding industry as a whole."
The finished building will house a gym and wellness centre, London's biggest bike park, a market, viewing gallery and event space. As well as restaurants and bars there will be 1.275 million sq. ft of high specification office zones.