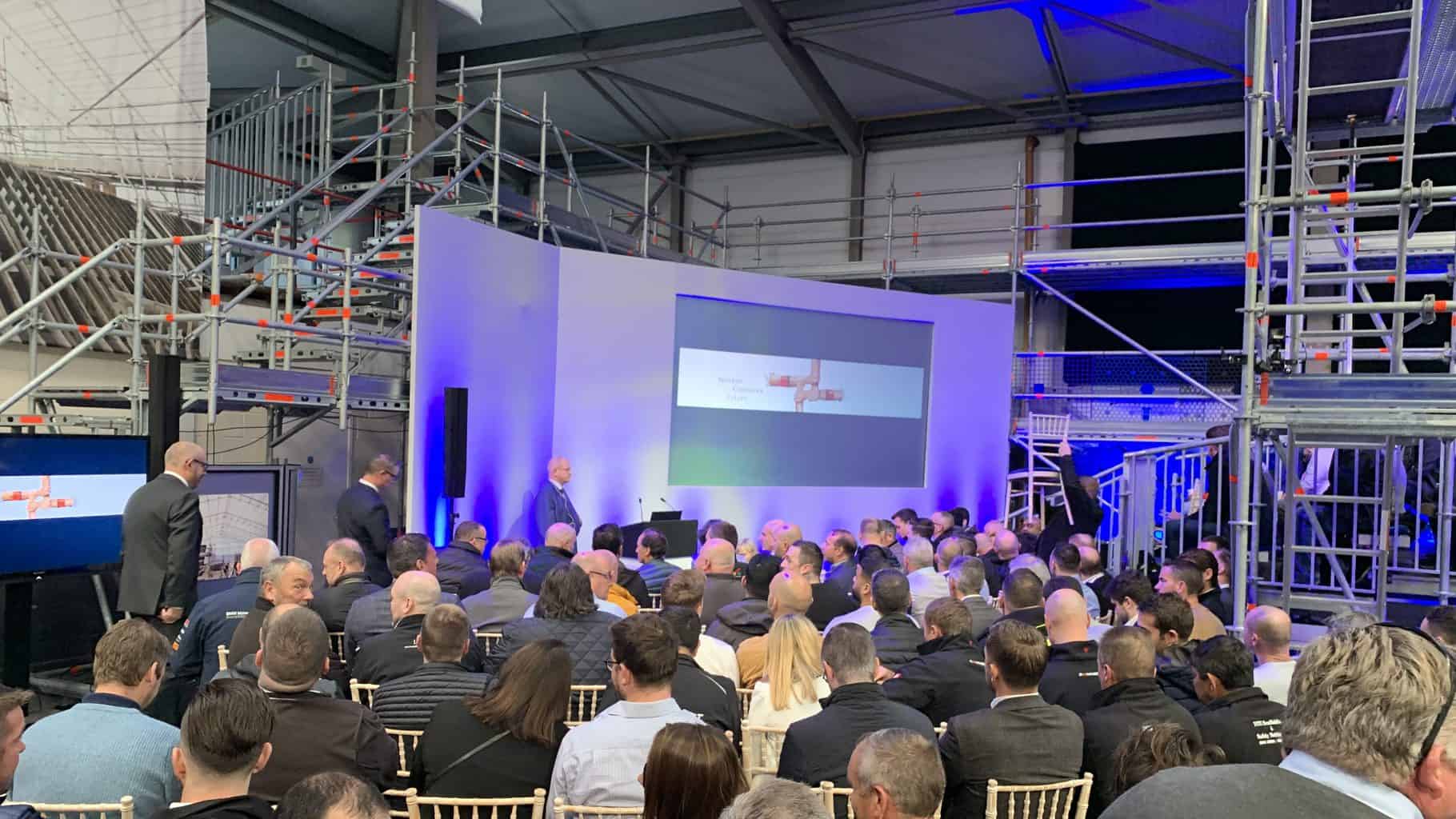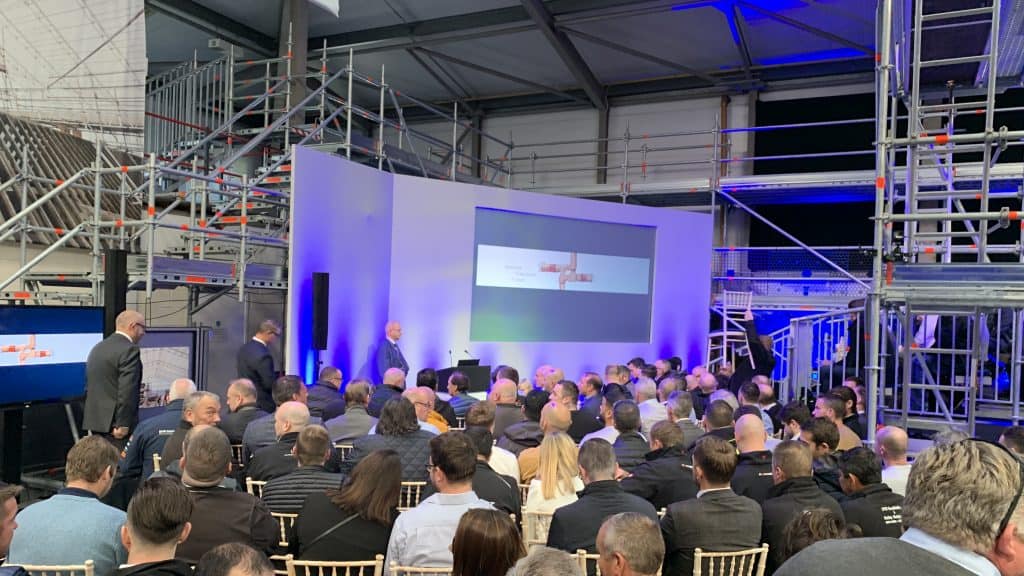 Five new products launched at Layher's Partnership Open Day held in Hertfordshire.
LAYHER the world's largest system scaffolding manufacturer officially launched a flurry of new products to the UK market on Thursday.
The new UK product announcements came as Layher UK showcased its latest developments at its biannual Partnership Open Day held at Layher UK's Headquarters in Letchworth.
Over 190 invited guests consisting of its customers, clients, Layher Germany shareholders and members of the construction media came together for an informative day.
The key announcement of the day was the official UK launch of the impressive Aluminium FlexBeam that we originally saw at Bauma in Munich, Germany back in April.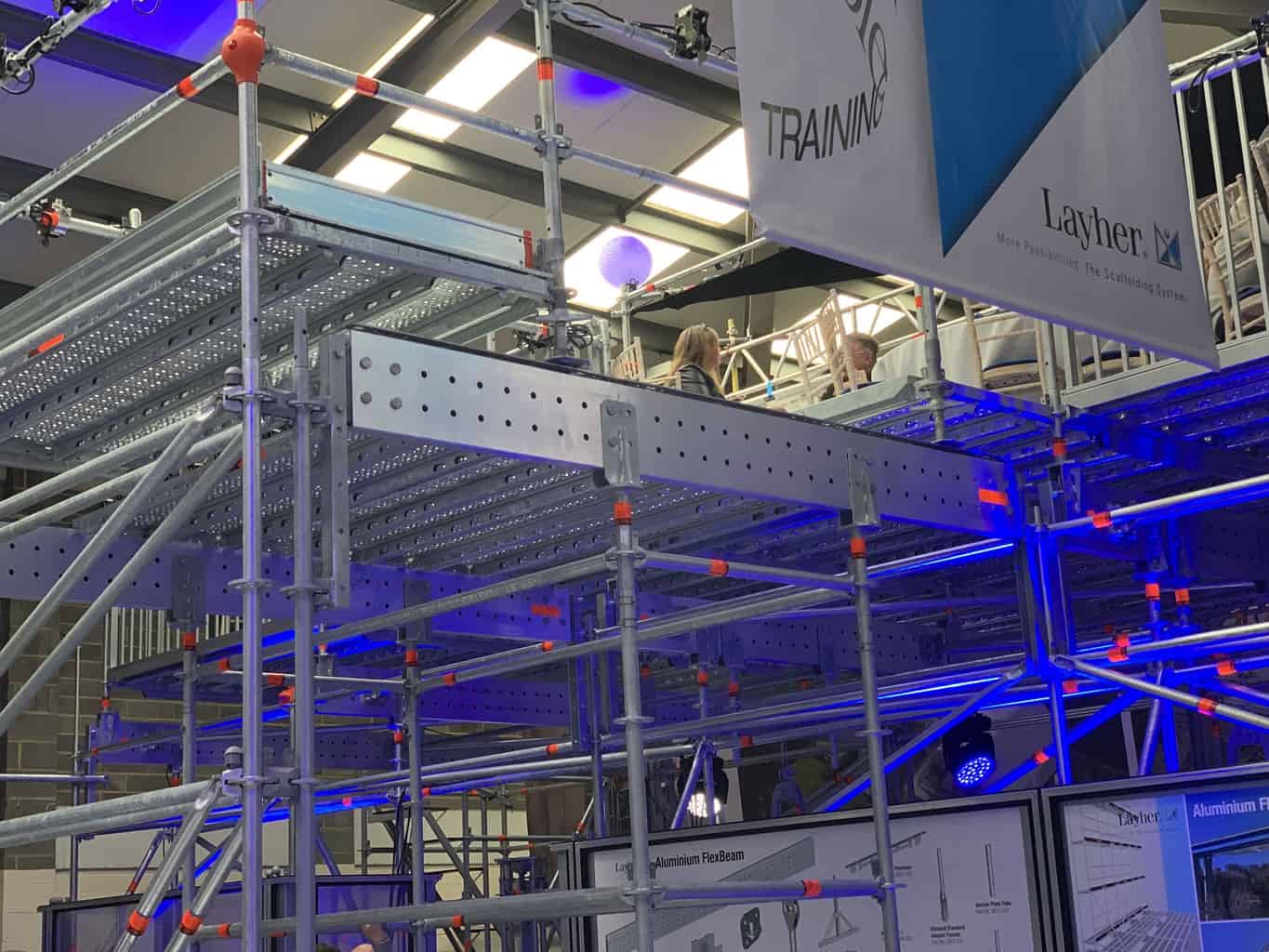 The revolutionary new beam has been designed for use with surface scaffolds that are either suspended or upright. Available in 3-7m lengths it is seven times stronger than a 450 steel beam and doesn't normally require bracing, its German makers have boasted.
Sean Pike, Layher UK's Managing Director who unveiled the new beam to the UK market, said the FlexBeam can be connected directly to its flagship Allround Scaffold System and emphasised among other solutions, it could be an ideal alternative to simplifying the installation of street-level scaffold gantries that we see in big cities today.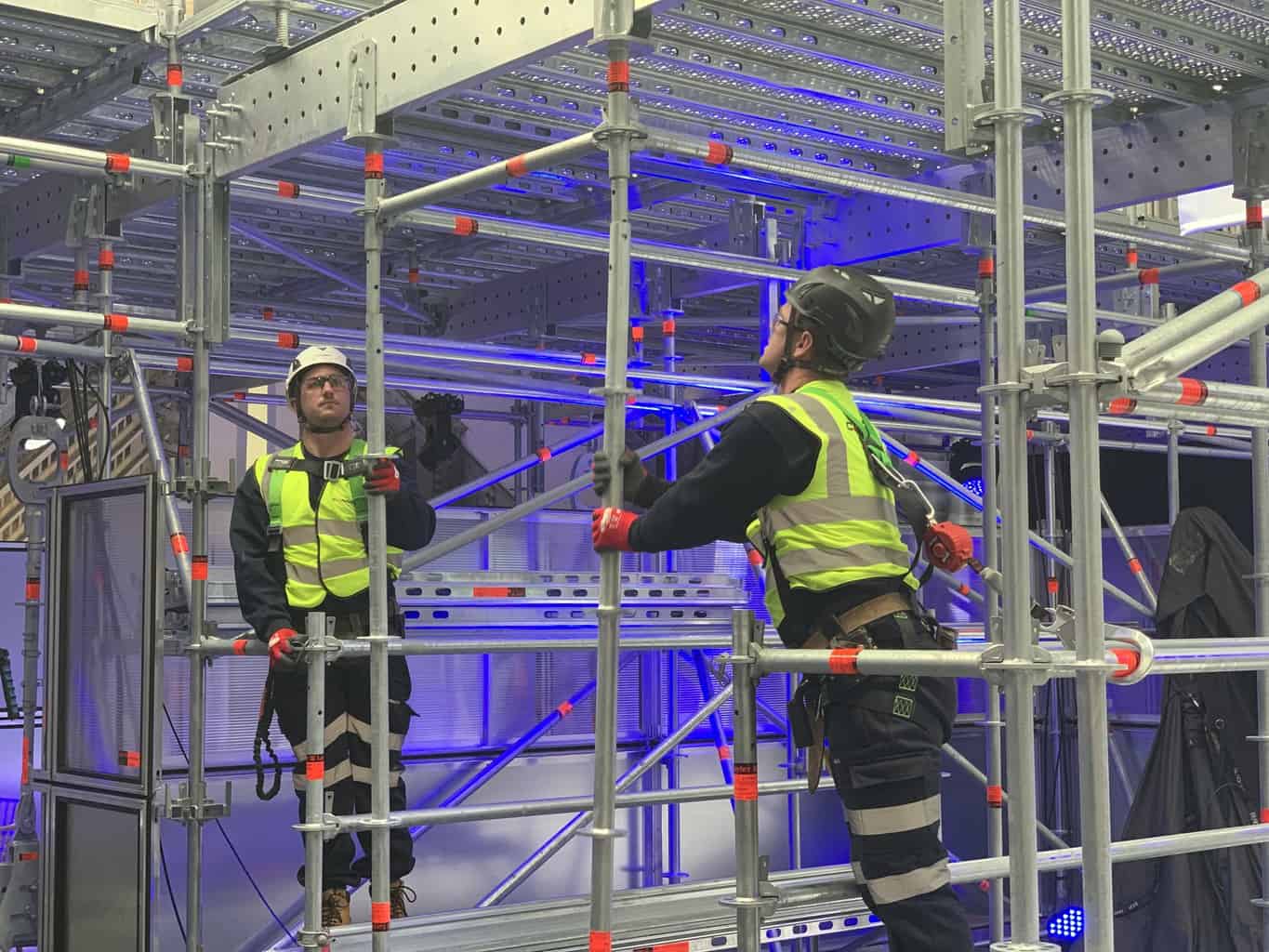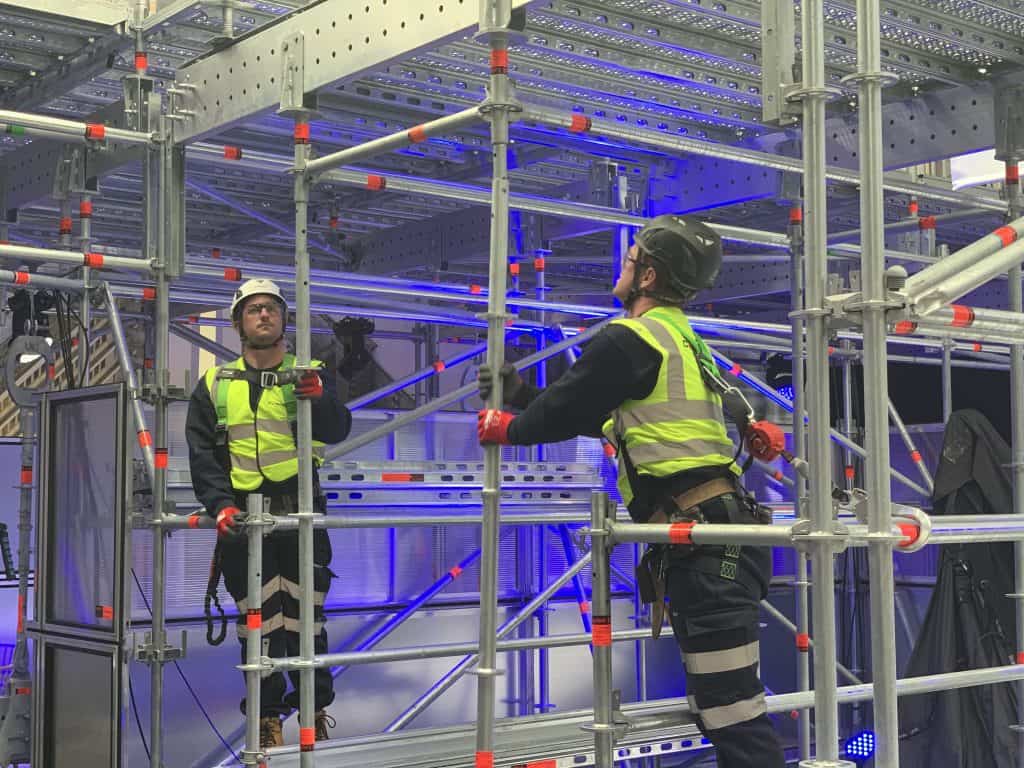 Sean Pike said: "The success that we have enjoyed worldwide over seven decades has always been based on a key consideration – a commitment to harnessing both inspiration and innovation to move the modular scaffolding and weather protection industry forward."
And he made it quite clear that the company's ongoing commitment to product development is evidence of its pioneering role in the industry. 
"Developing new concepts and answering questions that have often come directly from our customer base has helped us to become the benchmark for our particular sector of the construction industry," he added.
More New Products Launched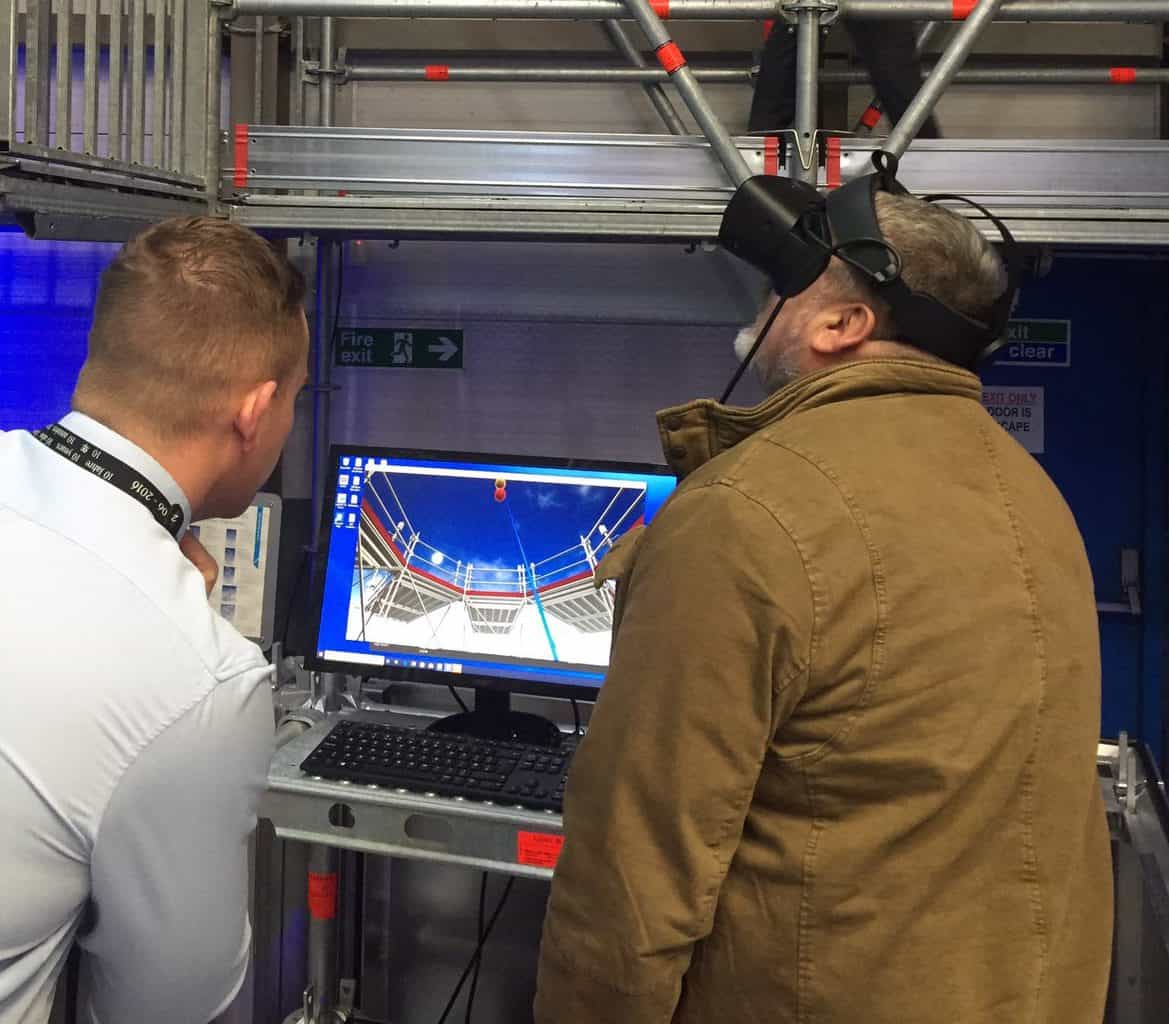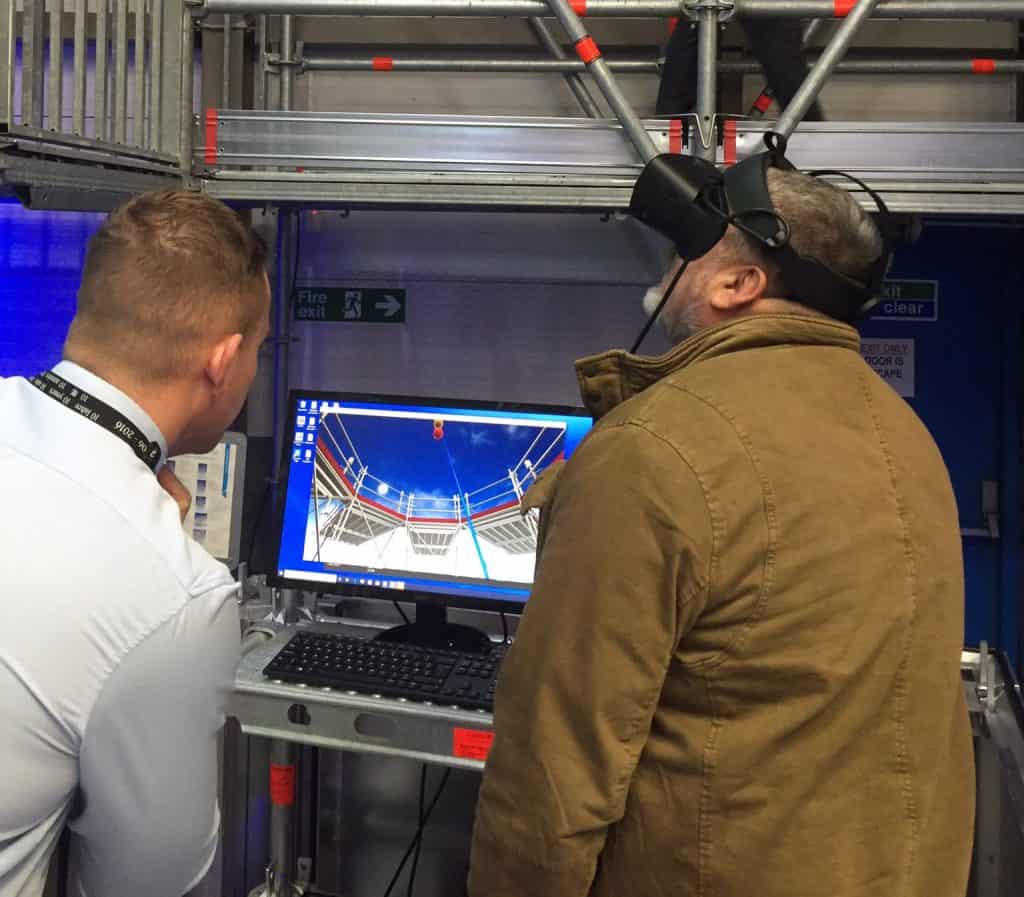 Layher SIM (Scaffold Information Modelling) Layher's SIM is also another hi-spec product that we originally spotted at Bauma in April, it's a new sophisticated design tool that builds on the company's LayPLAN and LayCAD facilities. It enables the creation of 3D visualisations either on screen or via a VR headset that takes the user into a digital world. On entering, the user can rotate and fly through scaffold designs identifying issues before being built in the real world.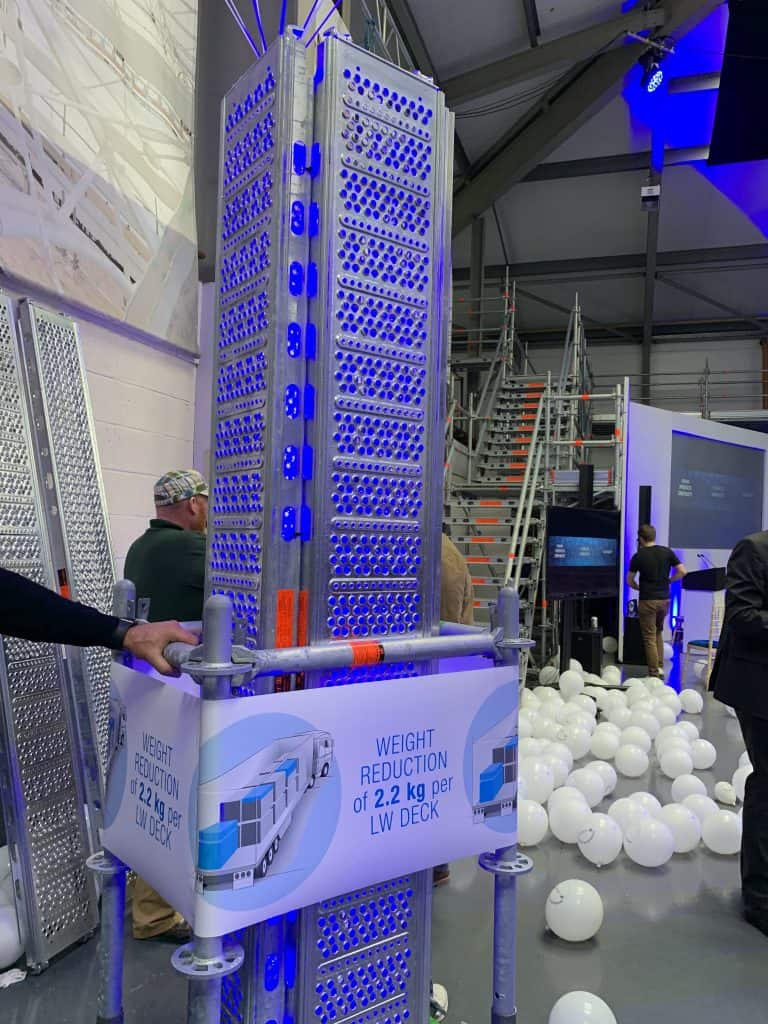 A new Lightweight Steel Deck – The new 'less is more' deck reduces component weight by up to 12%, as well as reinforcement webbing, strengthening strips and comfort handling enhancements.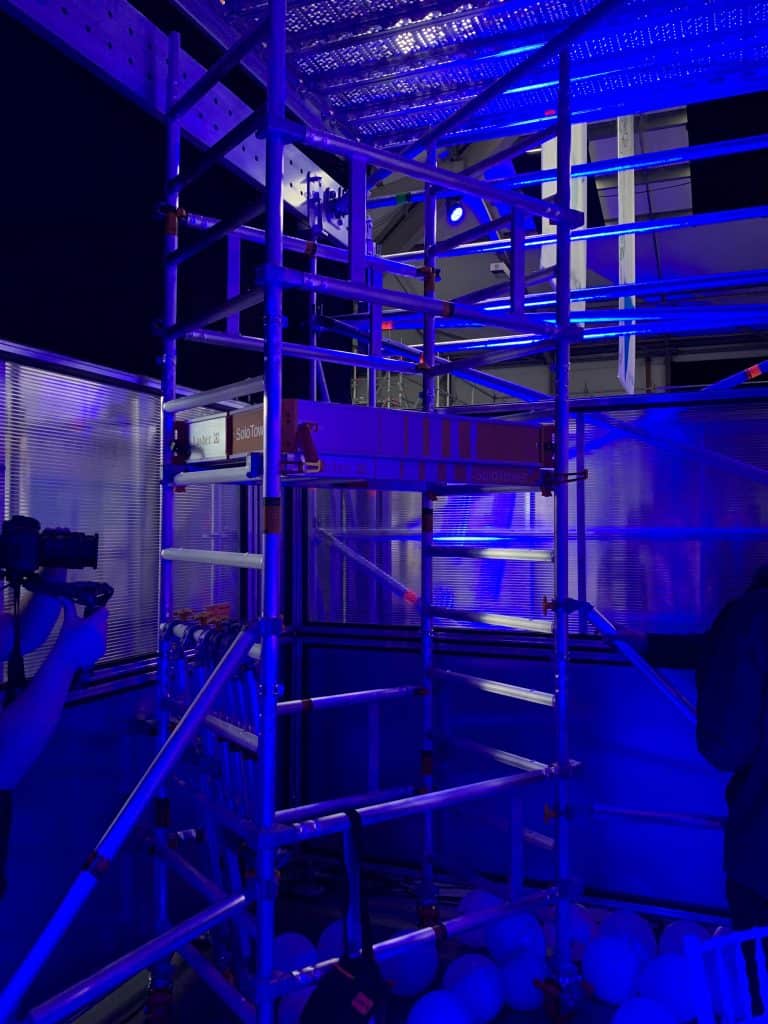 Aluminium Solo Tower – Layher's direct response to the increasing restrictions on the use of ladders on site. This easy one-person transportation and tool-free erection to a working height of up to 6.15m.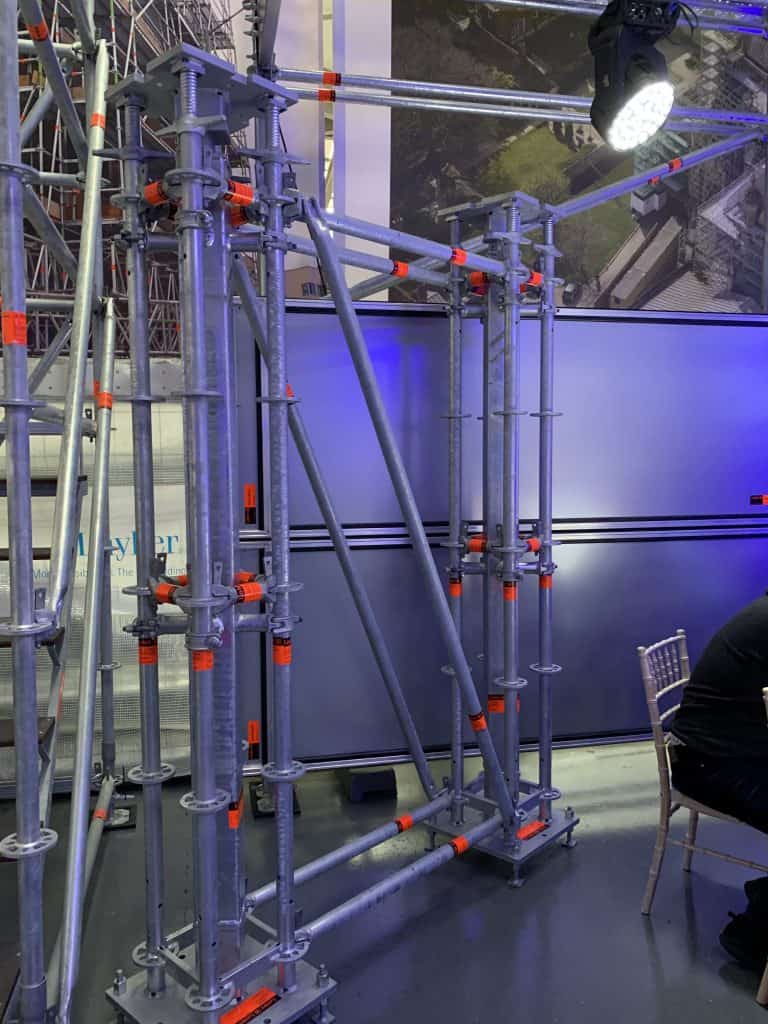 PowerTower XL – A new heavy-duty tower that is a combination of shoring and working scaffold that can take a huge load of up to 200 tonnes (2MN).