This year marks the 75th anniversary of one of the world's finest company exponents of scaffolding. Given all of their incredible achievements, ScaffMag takes a closer look at Layher in a year like no other.
From the Cathedral of Saint Mary of the Flower to the Northern Black Forest National Park, The Duvha Power Plant to the Duisberg Rollercoaster structure, and the world-renowned Elizabeth Tower aka Big Ben, the world has been blessed by the expertise of Layher.
Leading The Way
Wilhelm Layher GmbH & Co KG explained: "This year we can celebrate the 75th anniversary of our company. We're very happy about that – and proud of it too. But this anniversary for Layher has only been possible because our customers have been putting their trust in us every day – in some cases already in the third generation. 
"We have quite deliberately chosen the motto "75 years of future" for our company anniversary. After all, our orientation towards the future is one of the key factors in Layher's success. Nevertheless, such a special event as the company's 75th anniversary naturally invites us to pause for a moment and celebrate this milestone in our company history together.
"Every single person contributes to Layher's success day after day at his or her workplace. We would, therefore, like to thank you from the bottom of our hearts: for your great commitment. For your competent and conscientious cooperation. And for your loyalty to Layher."
A Driven Aim
The aim of Layher has always been the success of its customers, in close partnership and never in competition to them. But there's little doubt their innovative system solutions are a key focus of product development. Take the Aluminium FlexBeam for example – following the award of the French innovation prize "MAT D'OR" in the "Equipment and Tools" category, the Layher FlexBeam was also given the accolade of "Innovation of the Year" at the annual ball of the UK's "National Access and Scaffolding Confederation" (NASC) in front of more than 700 guests.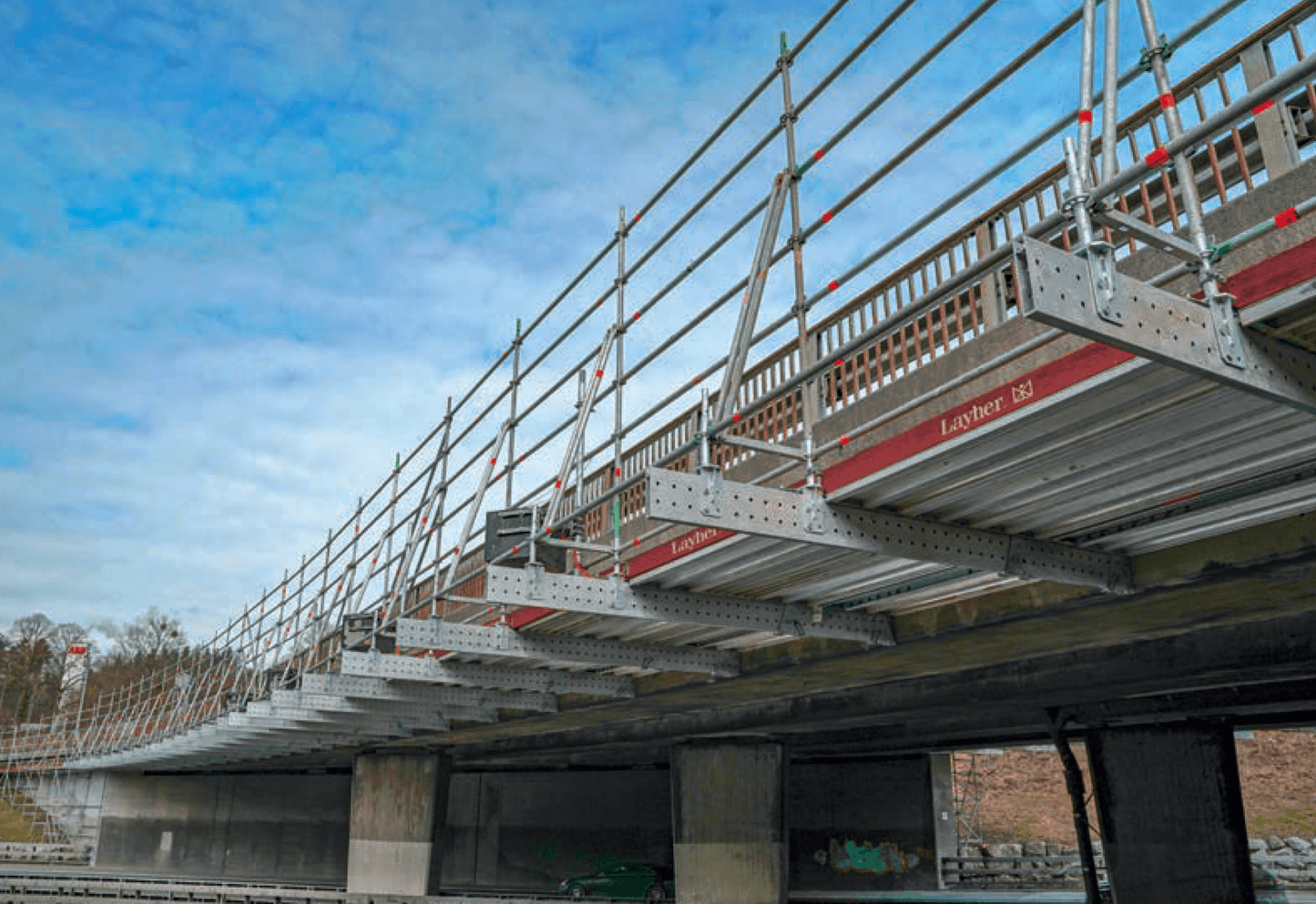 This high-strength supplementary component, with a structural height of just 28 cm, is an economical and also user-friendly system solution for both suspended, underdeck and scaffold gantry applications      
Stairway Specialists
Layher also provides, with some supplementary parts to its Allround Scaffolding System the globally requested and therefore accepted emergency stairways. These innovative escape stairtowers satisfy all legal requirements of width and load-bearing capacity, as well as human and material safety.
Extremely environmentally aware, Layher has an energy efficiency 10-year goal involving 10% lower energy consumption per unit produced. This also includes selective planning in production to reduce CO2 emissions, the selection and acquisition of ecologically sustainable raw materials – only those suppliers with ISO certificates are picked. Only machinery from the highest energy efficiency class is used, with technologies and efficient processes in the production ensuring preservation of resources and of course top product quality. The list goes on.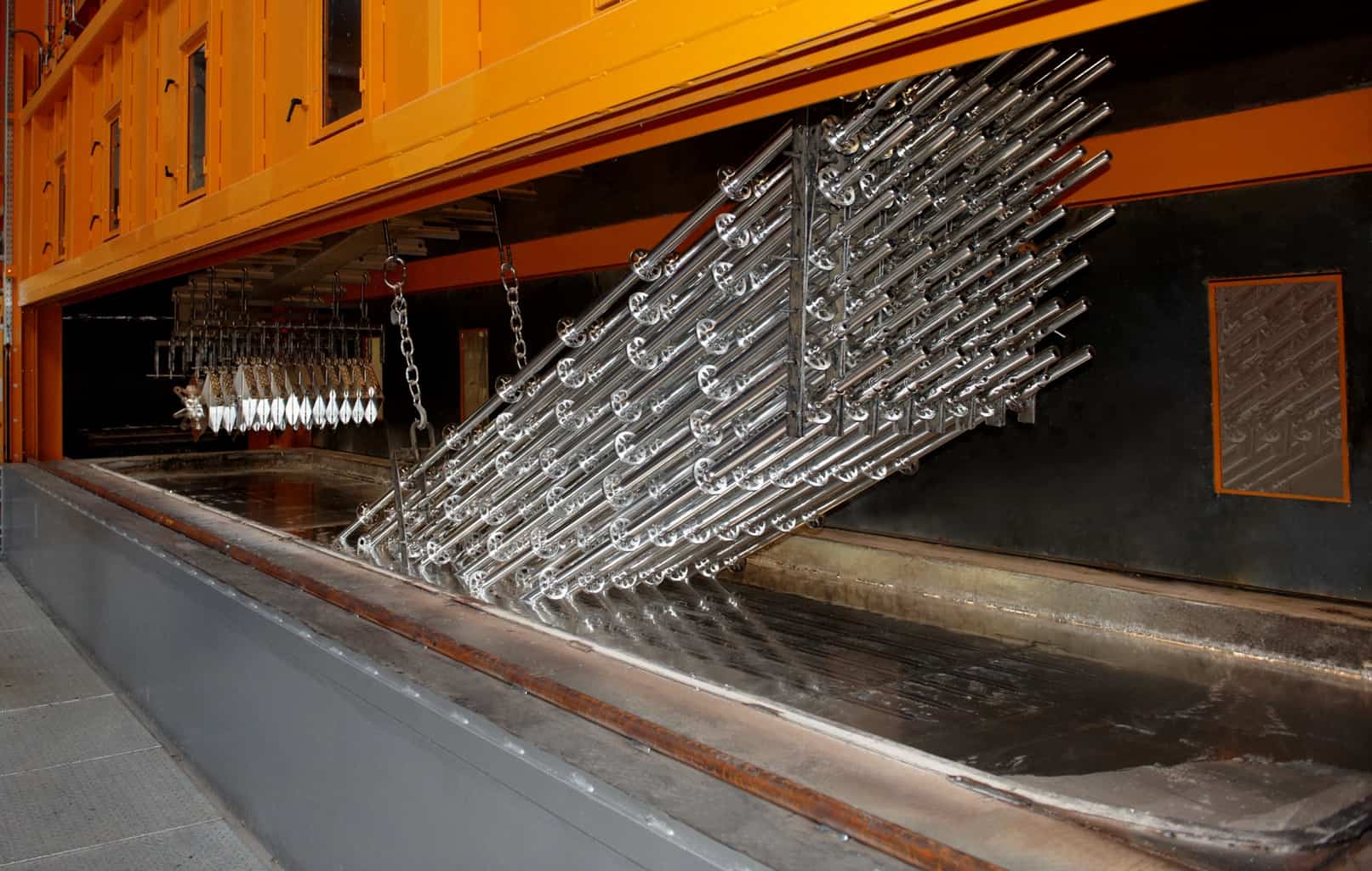 What drives them? Layher adds: "Product innovation and generally, things that are new, driven by both ourselves and our global customers  – always in partnership with clients and the industry because scaffolding construction is technically demanding and highly creative too.   So we value very much our personal meetings with both our clients and theirs, which are both personal, rewarding and therefore ensure the best solution is decided upon together."
Impressive Awareness
Layher has always acted with awareness and attention to economic and ecological sustainability both in its products and working processes. In terms of social responsibility towards clients, employees and society as a whole, they really have been first class.
Layher explains: "We'd like to create more possibilities for you with innovative system solutions within the framework of the Layher Lightweight philosophy. This offers more safety, more ergonomics and above all more profitability at the site. High-quality products in conjunction with the generation-spanning compatibility of Layher systems, provides protection to customers' investments, no matter which generation of product they purchased. 
"We can present competent advice, detailed technical documentation, training and seminars, plus support in the issue of digitalisation with Layher SIM and the integrated software solution LayPLAN SUITE."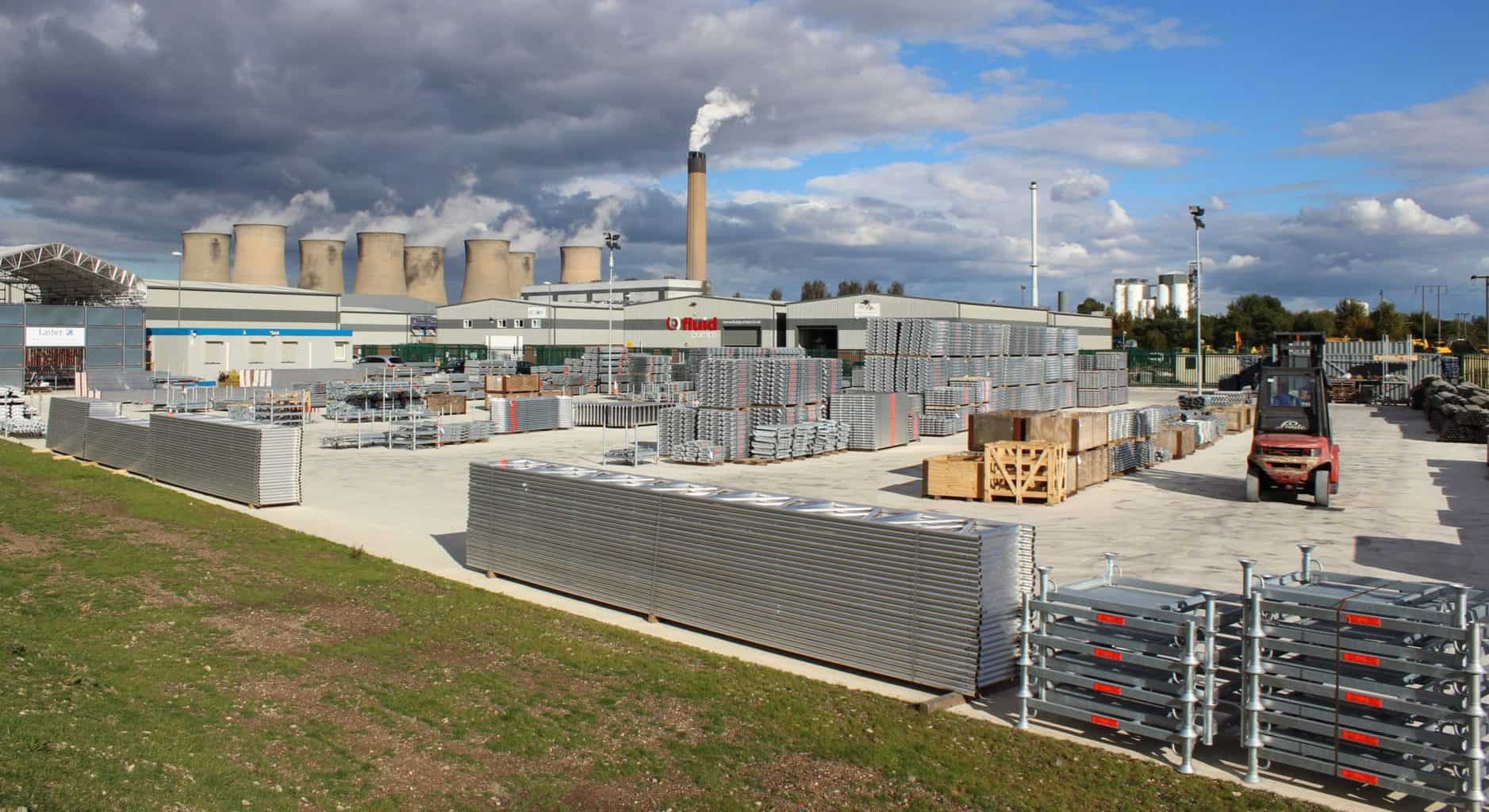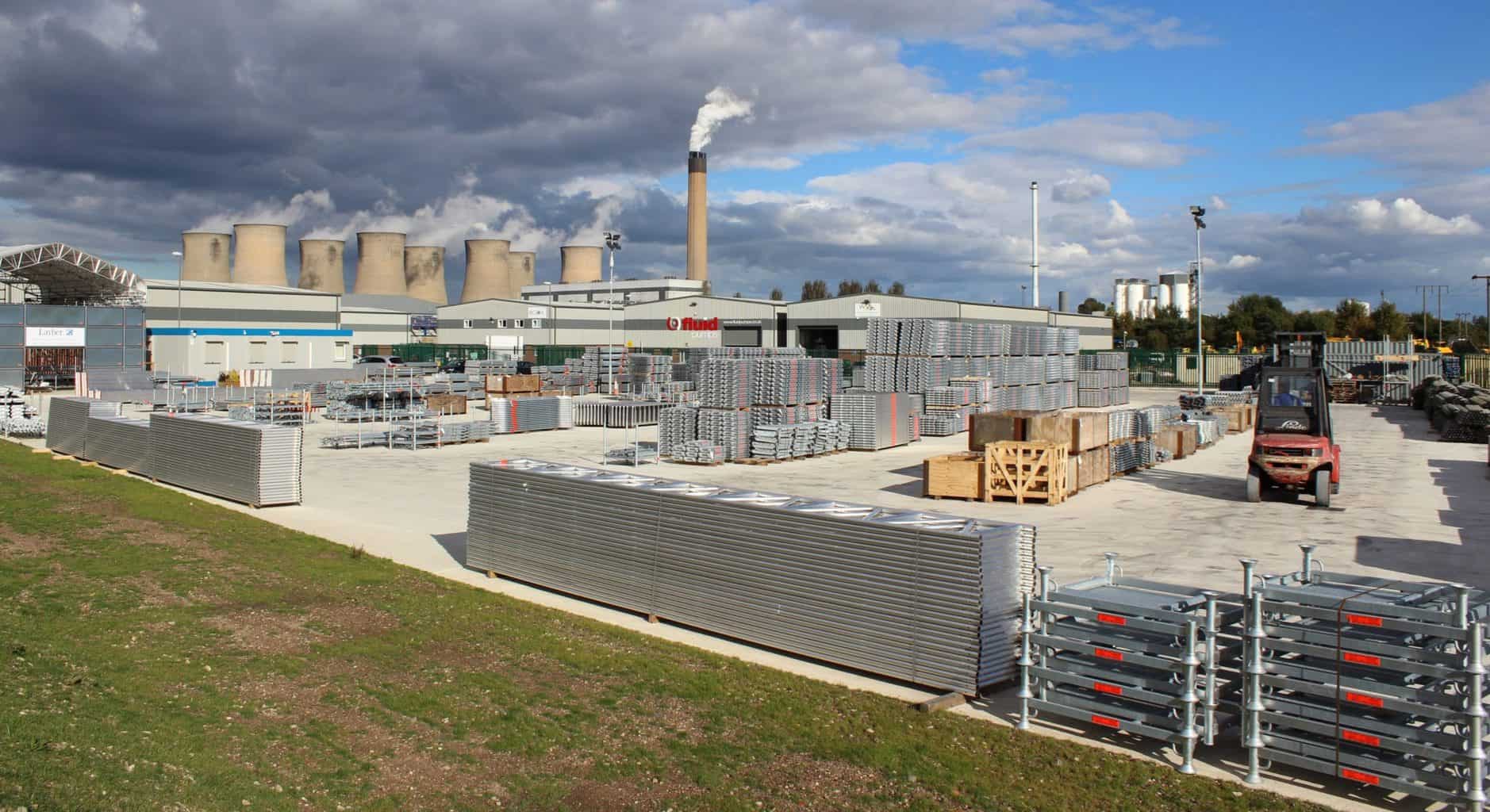 Layher SIM
In terms of the Layher SIM Roland Hassert, Head of Construction, Application Technology at Layher GmbH & Co KG added: "The Layher SIM consistently transfers the BIM principle to scaffolding. It is also helpful in non-civil-engineering projects and, more importantly, a practical addition to any project because it reduces costs, improves safety and increases commercial viability."

Scaffolding Information Modelling – or SIM – is a smart 3D-modelling process.  SIM enables scaffolding companies to plan, build and manage temporary scaffoldings more efficiently, and also provides access to BIM (Building Information Modelling).  Layher's LayPLAN SUITE provides customers with an effective tool for the SIM process.
Influencers In Action
Remember – Since the company was established in 1945, Layher has been continuously evolving, innovating and providing the best and original product solutions to scaffolding construction. Its ideas, and in some cases collaboratively with their customer partners have influenced development to an enormous extent.
The practical benefits this dynamic company provides really are to be admired – it seems clear they remain innovators in a rapidly changing industry. For those clients looking for the best in experience – 75 years and counting tells anyone all they need to know about their expertise. 
Happy Anniversary Layher.