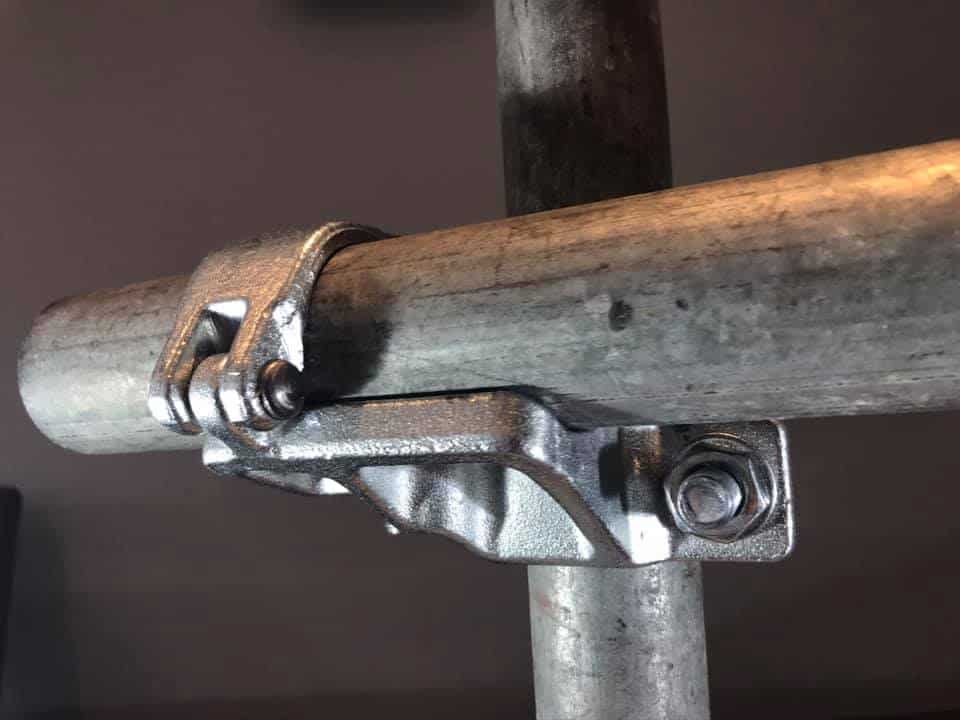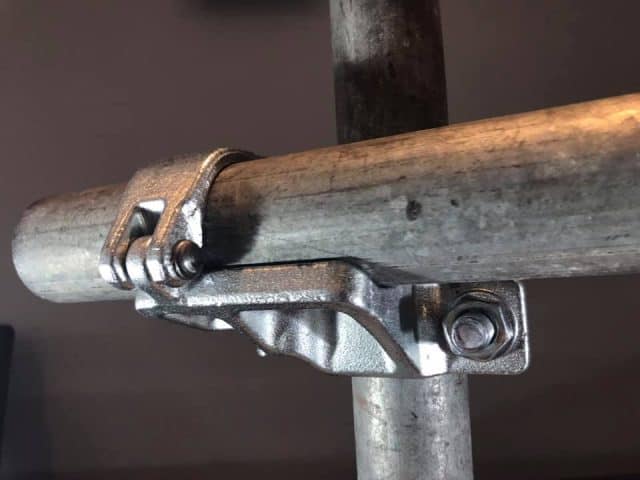 Julian Bland the creator of The Klasp is certainly something of a scaffolding innovator both designing and bringing to market a fitting guaranteed to help revolutionise the industry. Grahame Anderson has been finding out more.
Plastic armadillos could become a thing of the past thanks to an innovative fitting called The Klasp developed by Julian Bland from Bland Scaffolding in Barnsley.
In an area steeped in scaffolding folklore, it comes as no surprise to find such a cutting edge accessory emanating from the experience of working in the industry. In fact, as the century moves on at pace, this is yet one more product set to raise the bar of health and safety even further. And that, of course, can only be to the benefit of workers the length and breadth of the UK.
Julian explained: "Things have really moved on in health and safety but I have seen some areas for improvement and decided to design a fitting removing the need for clumsy, annoying, expensive plastic armadillos. I never liked the process and knew I could make something better.
"I knew it had to work well and be strong enough to take any hammer a scaffolder would throw at the fitting. And of course, it had to carry a usable weight.
"Around six years ago I started working on this design and I've seen it evolve into the most beautifully designed fitting out there and I'm very confident it will be a great asset to the scaffolding industry."
'The Klasp,' holds the tube in place creating a totally safe erection process. It also wraps around the tube to leave zero catchment areas and is tied with safely hidden nut recesses.
Julian added: "Plastic armadillos are expensive to install and remove and maintain. If they get pulled off they need to be replaced and pass seven-day inspections. When sheeting or netting or power cladding are applied to a scaffold, our design eliminates the need to replace the sheeting due to the bolts ripping holes in the sheets as the wind blows.
"Any scaffolding company knows it's very expensive and annoying to re-sheet a scaffold due to this damage."
The Wonder Of Wombwell
Bland scaffolding was formed in the early 80s by Julian's father who was well known in the area. Along with his brother Jason, the boys did something of their own thing in learning the ropes.
After years of working on both the railways and National Grid they have seen health and safety go from strength to strength
Julian joked: "No longer is it like the early days where if you were doing a 200ft hanger with a harness you were classed as a pussy.
"When my dad Terry Bland started scaffolding at 18 he went on to help build companies like Deborah scaffolding along with Turners and Whitlam scaffolding back in the day in the formidable Wombwell area of Barnsley.
"To be honest, it was a fantastic area in which to learn the art of scaffolding, and there were some real characters working in the industry as well."
Working With China
All of this has gone into the creation of The Klasp, and it's not just confined to these shores says Julian: "We are working with one of China's largest manufacturing plants with this product and currently on the 3rd mould design, close to obtaining Class B certification.
Currently the design team are making the final changes to achieve Class B and hope to have the final fitting tested in China, ready for the market place here in the UK next year."
Saving Time And Money
And the message from Julian is clear to every scaffolding company across the land when it comes too affordability.
He added: "I know every scaffolding company out there will be wondering what the price point will be but when you factor in what this fitting does, it will soon be the best investment you made."
Once Class B certification is met, The Klasp can be used as a ledger fitting and a STANDARD double can be used to allow double on double erecting where the transom sits on top of the ledger. This allows the lift to be boarded out saving lots of time and money for any company – a potent combination of course.
In terms of price, the company hope to achieve around £5 and less for high numbers along with a fall in price more once manufacturing numbers are met. They currently have patents on a swivel design which will follow production of The Klasp. And you know what they say in business-'momentum is everything'.
Highly Driven
Julian Bland is certainly highly driven and determined to put something back into the industry he clearly loves so much. What's more, other impressive designs are on the way. It seems the only bland thing about scaffolding is genuine ingenuity.
For more information visit: https://www.jjbproducts.co.uk/
This article was first published in the ScaffMag Magazine Issue 10