The Alimak Group has launched a new scaffolding product for the construction industry, making the scaffolding process as efficient and safe as possible.
The new product is called the Alimak STS 300 and has been designed in conjunction with PERI in Germany.
The new Scaffold Transportation System is an innovative scaffolding transportation system that offers a range of features that enhances safety in combination with efficiency.
It provides scaffolders more productive erection and dismantling time, as well as better ergonomics, and it also supports horizontal movement on the ground level which makes it more user friendly and efficient.
The Alimak STS 300 is designed to fit the PERI UP scaffold perfectly. PERI UP scaffold secures scaffolders are always in a guarded position when installing or dismantling scaffold.
Some Lifting tools currently on the market do negatively impact this safe position of scaffolders, except when using the Alimak STS 300, Alimak said in a statement.
"We are continuously focusing on adding customer value and are very pleased to be able to launch this new scaffolding product, which will not only improve productivity and efficiency for our customers but also provide a safer, smoother and overall better scaffolding working environment for scaffolders," says David Batson, Executive Vice President for the Construction division at Alimak Group.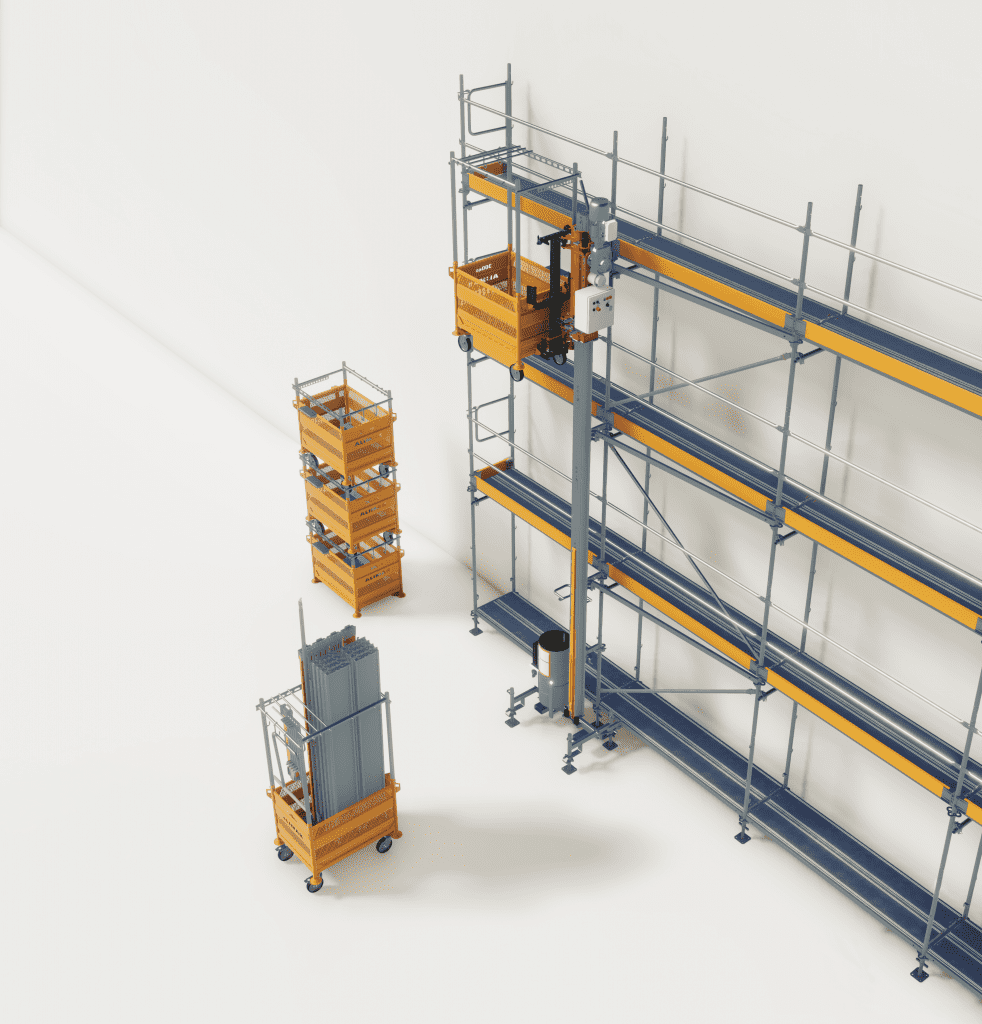 Thomas Imbacher, responsible Board Member for Innovation & Marketing of PERI AG said "We are very pleased to have this partnership with Alimak Group. The Alimak STS 300 will enable scaffolders to improve their entire logistic process, starting from the warehouse towards the jobsite and backwards. Due to the innovative approach, waiting times decrease and it is easy to assemble and dismantle scaffolding with a team of two scaffolders."
According to a statement, initially, the Alimak STS 300 will only be available in Germany but will be gradually rolled out to more markets, globally.