Henry Annafi, Training Officer for the National Access & Scaffolding Confederation (NASC), is spearheading a ground-breaking initiative to bring more workers into the scaffolding industry.
NASC's Returning Citizens campaign is a new drive from the scaffolding trade body to promote the industry as a viable career path for returning citizens – formerly referred to as ex-offenders.
As part of the initiative, Henry has recently been touring various prisons throughout the UK, giving presentations to inmates about the scaffolding industry and providing them with a sense of what it's like to work in this field through the use of virtual reality (VR) goggles.
The campaign, which is part of a wider series of "unlocking construction" events, aims to introduce former prison inmates to scaffolding and the wider construction industry to help them find job placements with registered NASC member companies upon release. 
The NASC hopes the initiative will reduce recidivism rates and give former inmates a fresh start in life by providing them with a skill set and a means of employment.
Henry has been on a whirlwind tour of various prisons, including HMP North Sea Camp near Boston, HMP Stocken in Oakham, HMP Wormwood Scrubs, HMP Belmarsh, HMP Nottingham, and HMP Sudbury. At each stop, he delivered interactive VR sessions to groups of inmates and was joined by NASC member companies and experts in mentoring, mental health, and training.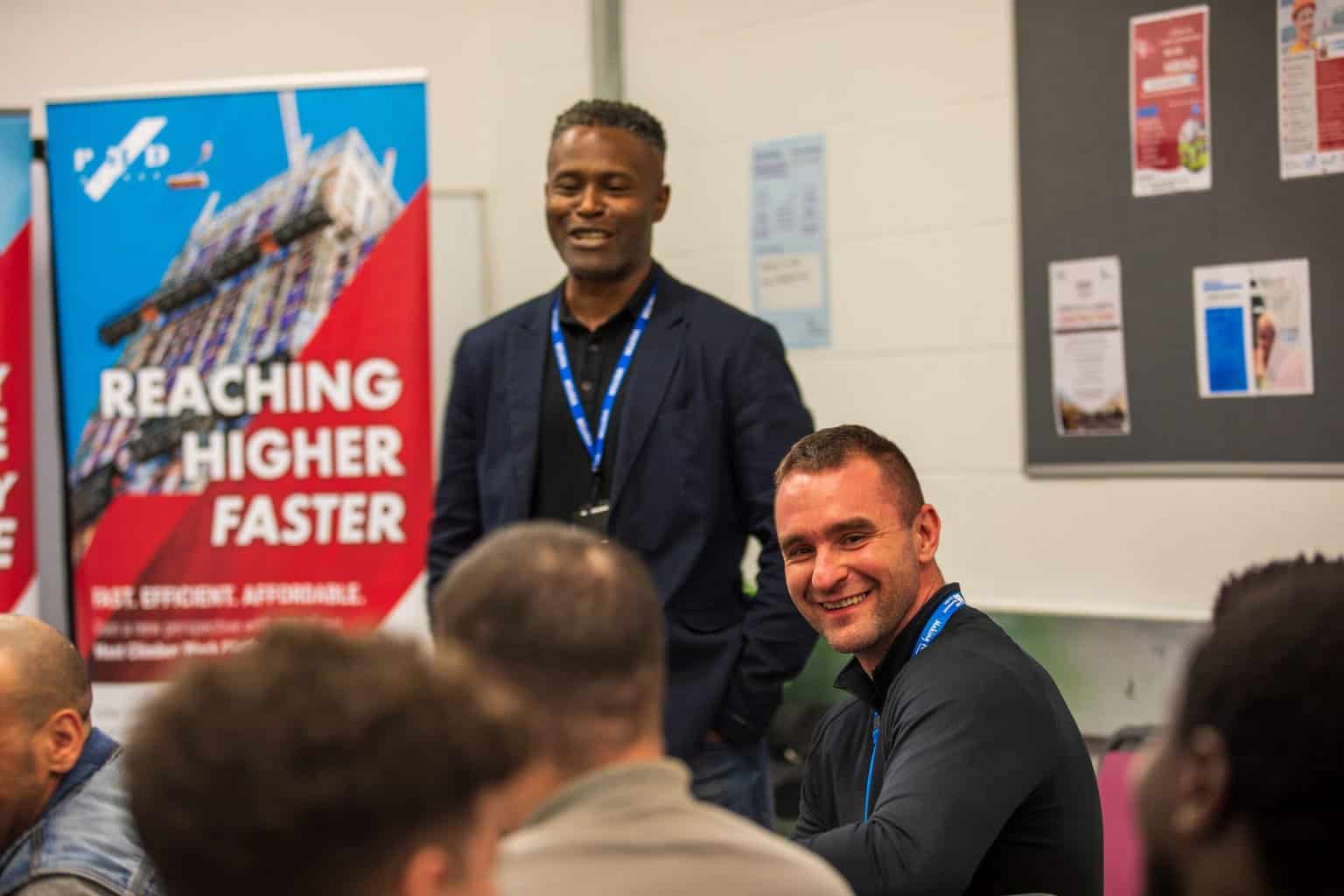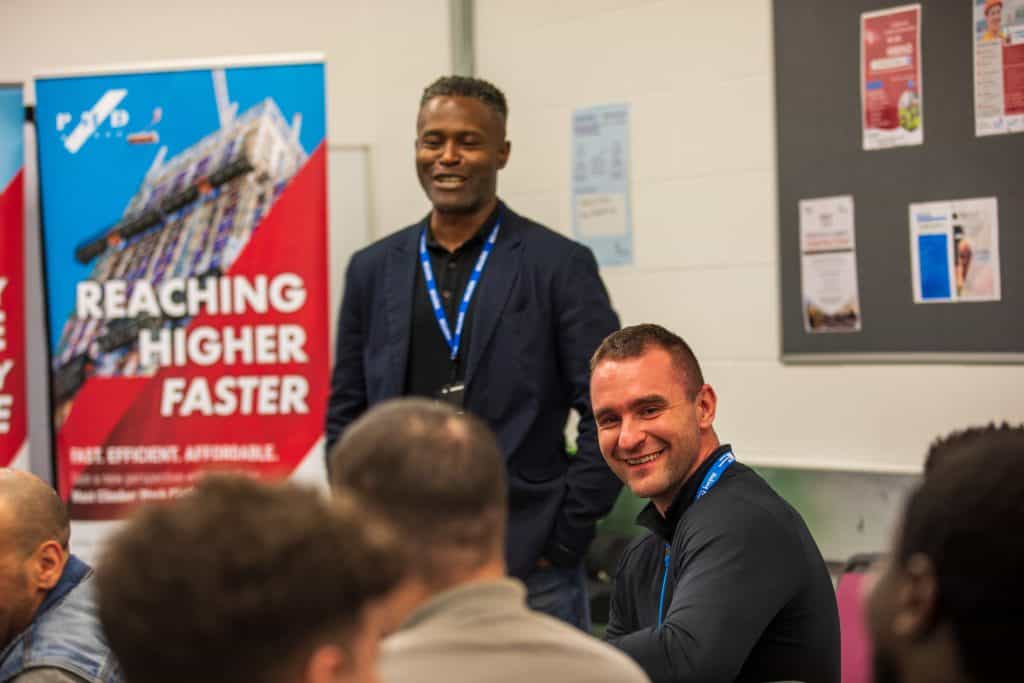 One of the tour highlights was the visit to HMP Belmarsh, the highest security prison in the UK, where VR headsets were permitted onsite for only the second time in history. "The response from inmates has been overwhelmingly positive", Henry said, with many queuing up to try out the VR and speak to NASC members about employment opportunities upon their release.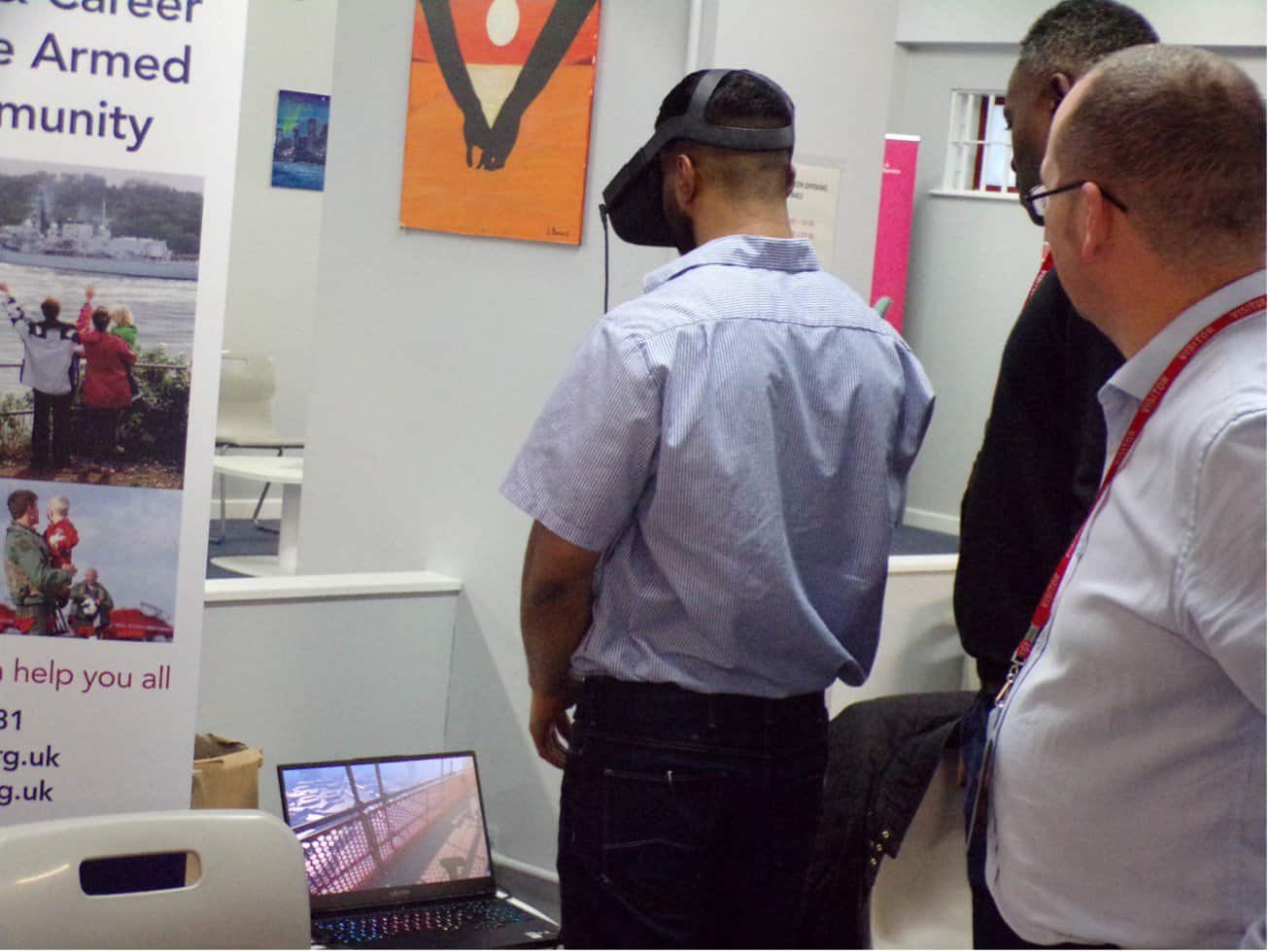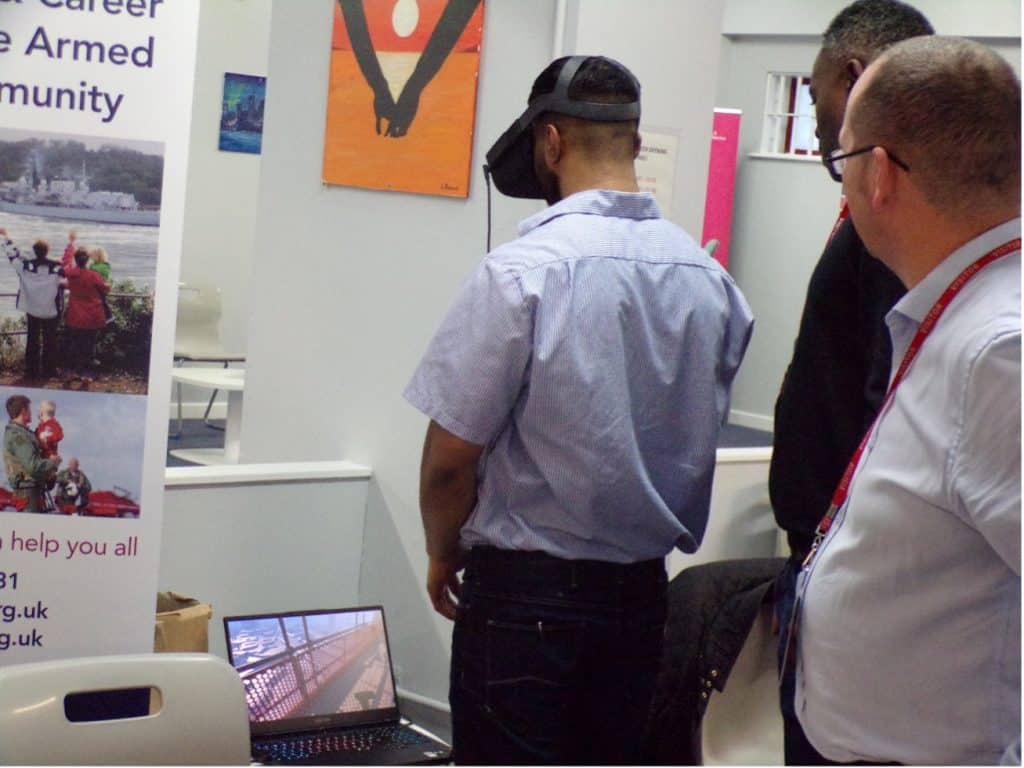 The campaign has already successfully set up interviews and job placements for interested inmates with several NASC member companies. In order to make the programme as flexible as possible, NASC is working with a wide range of partners, including charities, prisons, the Ministry of Justice, the Department of Work and Pensions and several training providers.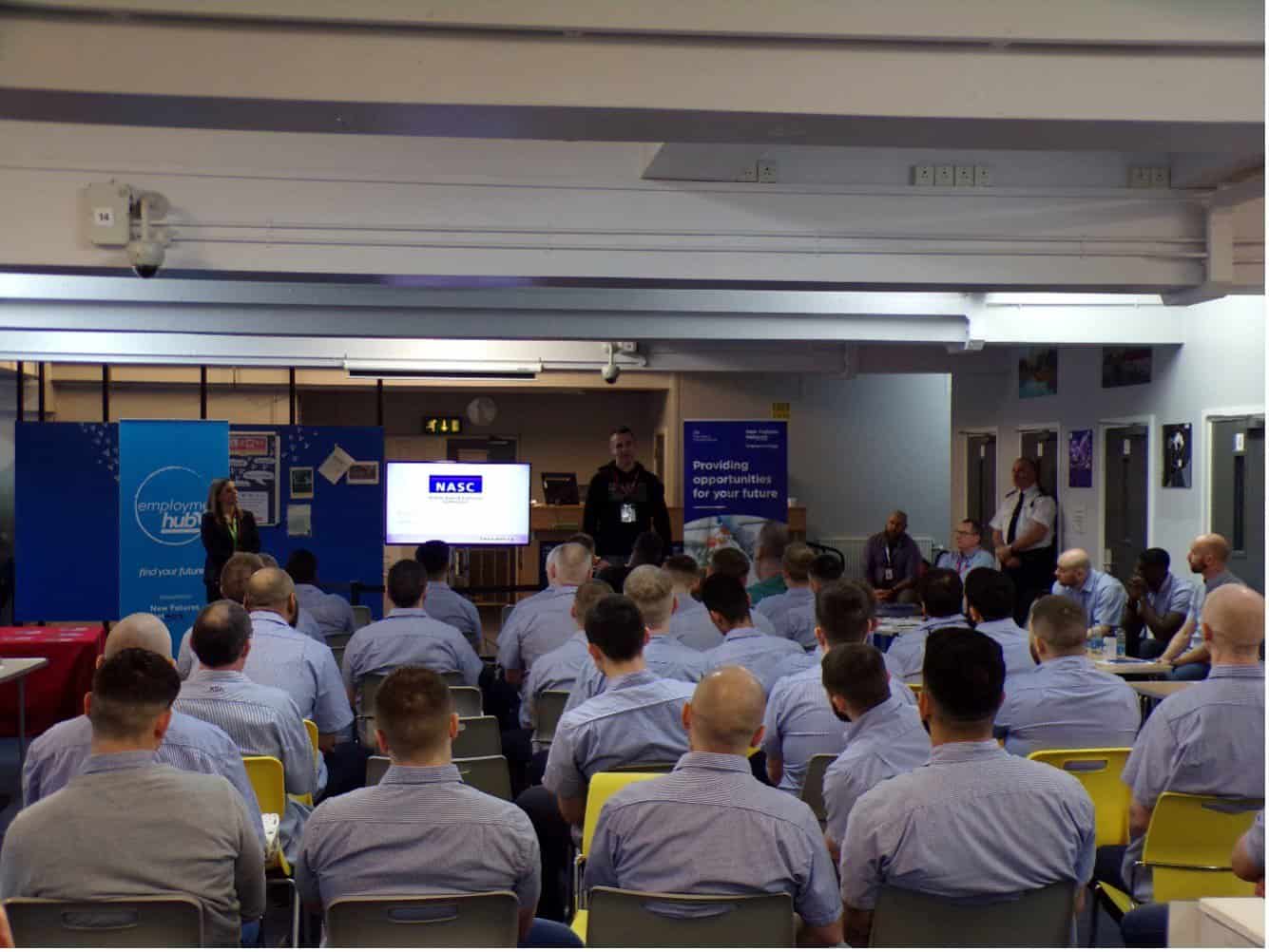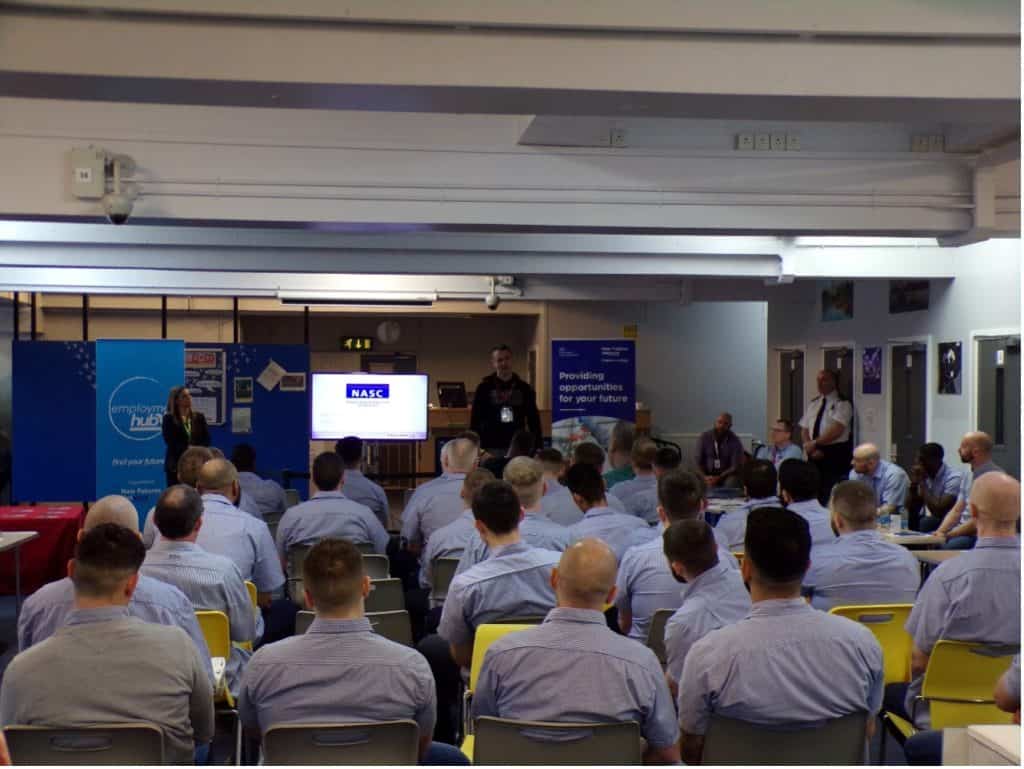 NASC is looking to consider as many routes of entry into scaffolding as possible for those interested in a career, offering members subsidised training for returning citizens, training via Release On Temporary Licence (ROTL), plus the possibility of delivering onsite training for those due for release. CISRS Approved Provider Fulcrum Scaffold and Safety Training have already produced several courses in facilities across the North West and North Wales, ensuring that participants are leaving prison with their Construction Industry Scaffolders Record Scheme (CISRS) new entrant (COTS) cards in hand, which is a great benefit to the employers who have signed them up.  
Henry's work with the Returning Citizens campaign is an inspiring example of how the scaffolding industry can contribute to society by empowering marginalised groups and providing them with a means of livelihood. It also showcases the importance of training and mentoring in giving people a second chance and helping them reintegrate into society.