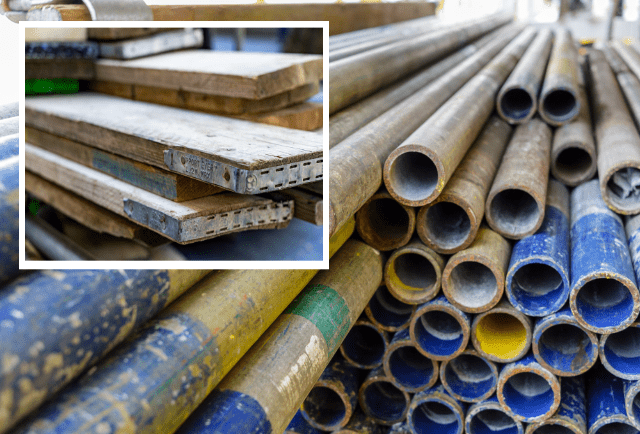 The Construction Leadership Council has issued its latest statement that warns that Steel and Timber prices are set to 'rise significantly'.
The statement confirmed, price inflation largely caused by a shortage of raw materials, rising energy, freight, and labour costs are contributing factors. But the war in Ukraine is also likely to have an impact, particularly on the supply of raw materials used in the manufacture of steel.
Bosses from the scaffolding trade body the NASC and other trade associations met earlier this week at the Build UK Trade Association Forum to discuss the crisis.
Members reported that steel and timber prices were expected to 'rise significantly' as a result of direct or indirect Russian links to product production.
The CLC Product Availability Group's co-chairs released a statement on Monday that warned: "The worldwide condemnation and imposition of sanctions on Russia and Belarus in response to Russia's military invasion of Ukraine will likely have enormous implications and an impact on global trade, particularly on commodities, for years to come.
"The effect of the war on the building material supply in the UK is still to be determined. The region including Russia, Ukraine and Belarus accounted for only 1.25% of building products imported into the UK last year.
"However, there are likely to be higher levels of direct and indirect exposure to some product components either through raw materials such as aluminium, copper, bitumen, and pig-iron and iron ore used in the manufacture of steel, or through higher prices in more exposed European markets. In addition, sanctions against individuals with links to the regime in Russia and firms with Russian ownership may affect the UK supply chain."
ALSO READ: Major UK scaffolding materials supplier takes a stand against the Russians