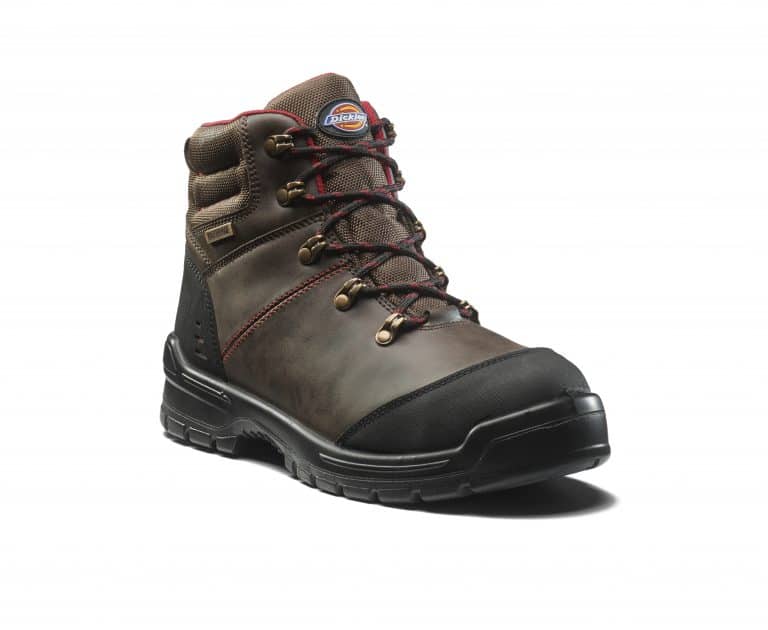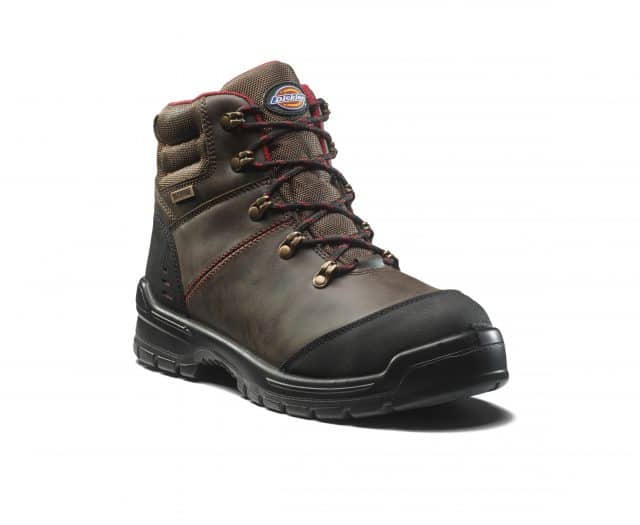 Dickies Cameron Safety Boot – £52.50 @ dickiesworkwear.com
With scaffolders having the most dangerous job on site we need to stay safe at all times. But it also means having the best protection for your feet. And of course, when it comes to Safety boots skimping on quality isn't an option.
Any footwear needs to be extremely durable, feel comfortable like slippers, look the part and more importantly, offer reassurance in guarding a crucial part of the body. In fairness, the Cameron Safety Boot offers all of these things and a lot more besides.
Presenting Non-metallic mid-sole anti-penetration underfoot protection at its finest, the boot feels secure and yet lightweight. What's more it's SRC slip resistant and both fuel and oil resistant, leaving the wearer feeling very confident in dealing with a variety of on-site conditions in all weathers. The makers have certainly put their product firmly to the test with great success – it comes fully EN ISO 20345:2011 S3 WR SRC classified.
The ergonomic design of the boot is intelligent featuring direct injection construction, dual density polyurethane and a breathable mesh lining. They come with a very useful leather heel puller and one nice touch is the padded tongue and collar. There's also a removable foam insole to boot – if you pardon the pun.
It would seem Dickies have thought of everything even making their product totally anti-static and completely metal free – thank the Lord those days are gone, so you can finish any shift not feeling as if you're carrying lead weights at the bottom of your ankles.
And let's be honest – everyone likes to look the part, so with anti-scuff toes, composite toe cap and non-marking material, your safety boots will continue to look smart and stylish. Given all of this, and looking at other brands on the market, you get a lot for your £52.50. The boots look and feel to be long lasting and give fantastic value for money.
Having said all of that – what price do you place on keeping your feet safe in what can sometimes be a hostile environment close to the ground? Cameron Safety Boots are available in three prominent colours – black, brown and honey. In every sense, the Dickies Cameron Safety Boots are perfect for the modern scaffold and construction site.