Developed by CADS, version 4.0 of the ground-breaking scaffolding apps is a major upgrade, the makers say. The new version now has enhanced functionality that allows users to record diary notes, photos, audio and video against a scaffold during the weekly inspection or as part of the handover to a client.
The apps also now allow users to download a transcript from the recorded audio or the video. This enables you to record inspection or handover notes audibly into your smart phone or tablet simply using the app (say on a wet, rain-soaked site) and these notes will be transcribed into a document.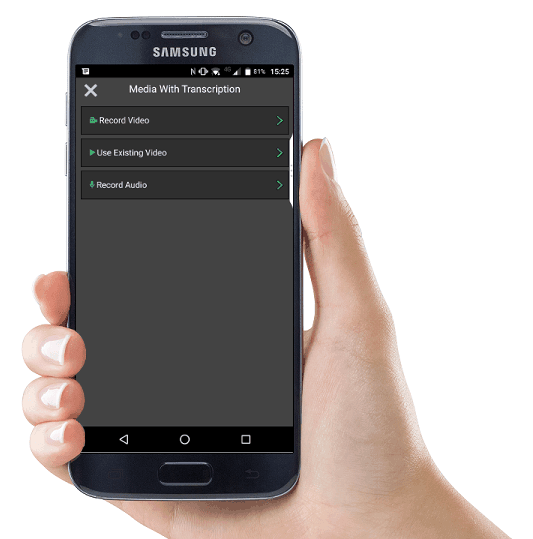 Notes can then be sent back to the desktop management console by the app and logged against the scaffold being inspected or handed over, where they can be filtered by category, e.g. blocked access, theft of boards etc. Users can read the transcript or listen/watch the full recording and make edits accordingly.
The added functionality to the scaffolding apps allows for even better, more accurate inspections and handovers of scaffolding and access jobs. The apps are now even more efficient, modern and environmentally responsible. The paperless set-up is backed up by cloud-based technology for accurate and auditable storage of reports with no need for rekeying.
The new SMART Inspector and Handover app functionality allows users to:
Record the progress of the scaffold build or dismantle
Record any problems, such as lack of access or conflict with other works
Record any variation requests
Record to show that the site is clear when you have completed the job
All of this is sent back from the app to the management console, so those in the office can track the progress of the work and be aware of issues.
The automatic transcript of the audio and video records makes it easy to find the diary entries when you need them, along with the easy-to-use searching and filtering. You have the option to tag diary entries, for example, you could set up the tag "site issue", to make it easy to find and report on.
There are lots of other uses for capturing videos on site and recording them on the console. You can even record video clips during a pre-contract site inspection or risk assessment and send them back to the office.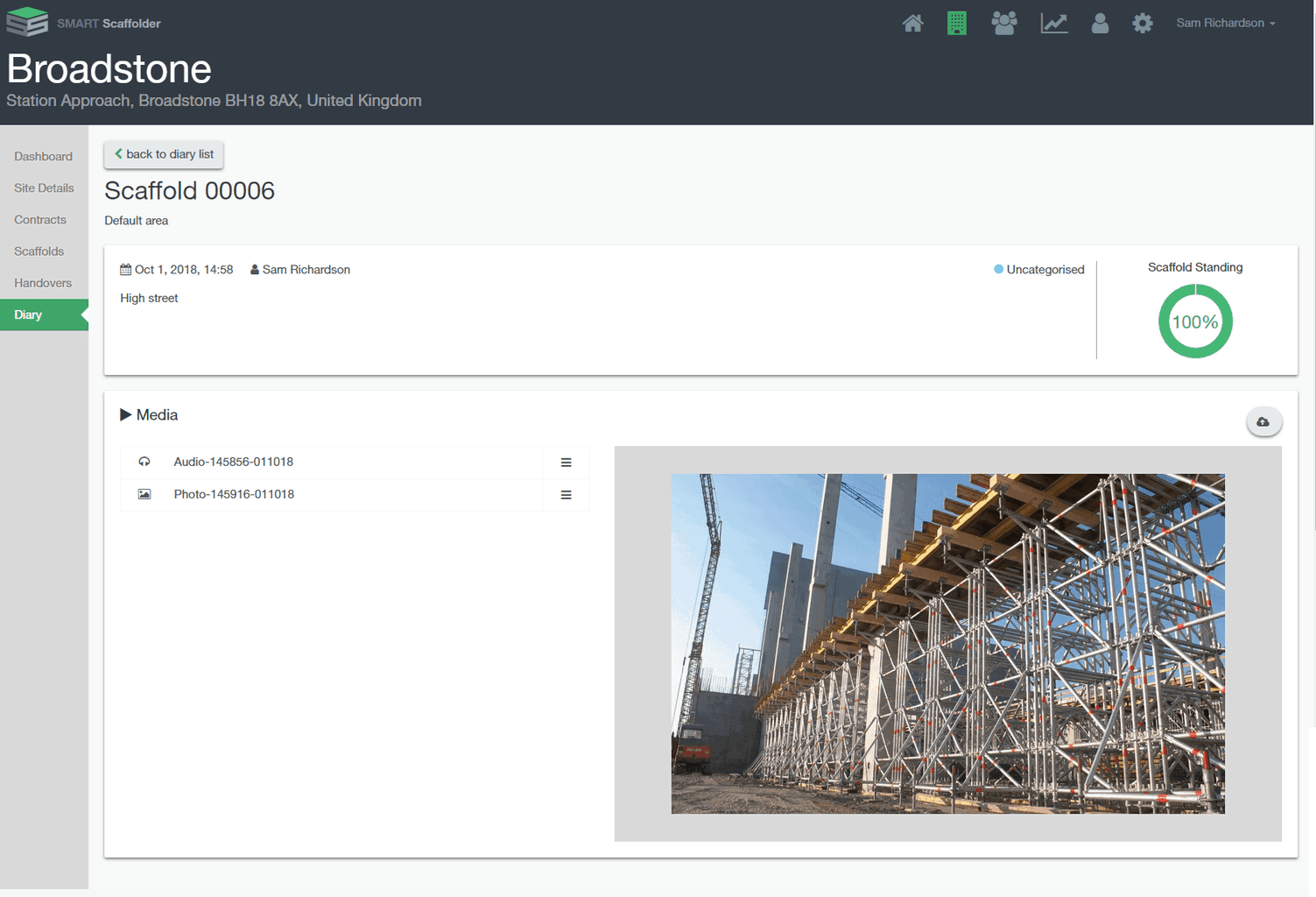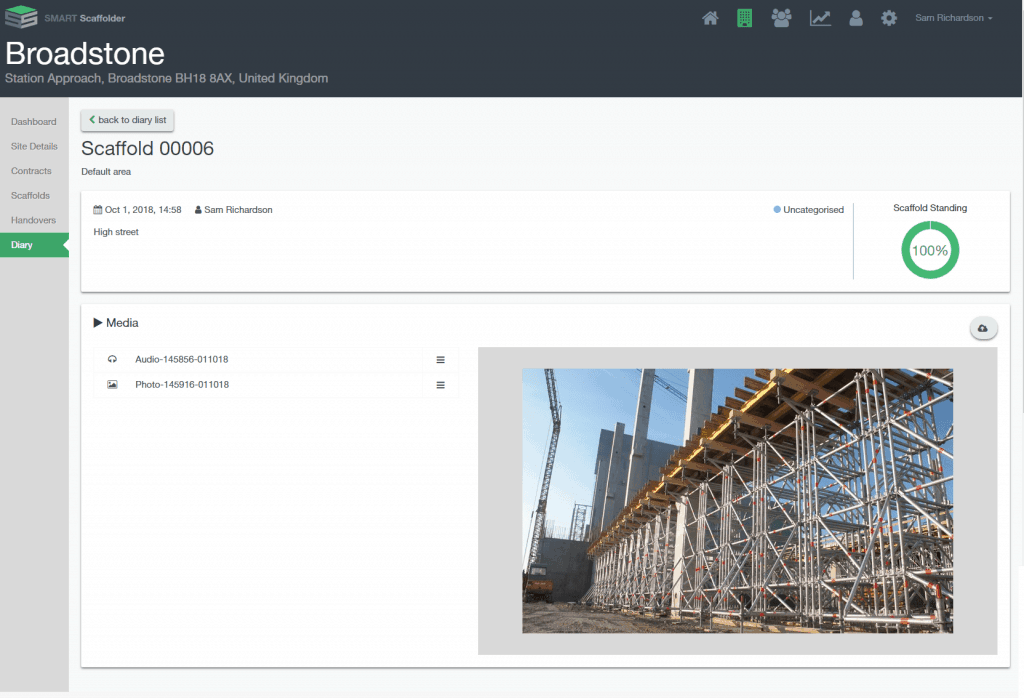 Ian Chambers, Sales & Marketing Director at SMART Scaffolder said: "We are constantly evolving our market-leading scaffolding software solutions and this Version 4.0 is a major step change in two of our most popular products. As ever, the software update is aimed at making life easier and more efficient in all of its many uses for all of our many users.
"We are sure the apps will be welcomed by existing converts to the many benefits of the SMART Scaffolder product range as well as newcomers."